The selected films are:
Dissonnance, Till Nowak, Germany
E.T.E.R.N.I.T., Giovanni Aloi, France
Field Study, Eva Weber, Great Britain
Kung Fury, David Sandberg, Sweden
Listen, Hamy Ramezan, Rungano Nyoni, Denmark/Finland
Our Body, Dane Komljen, Serbia/Bosnia and Herzegovina/Germany
Over, Jorn Threlfall, Great Britain
Smile and the World Will Smile Back, Yoav Gross, Ehab Tarabieh, obitelj Al Hadad, Israel/Palestine
Son of Wolf, Lola Quivoron, France
Symbolic Threats, Matthias Wermke, Mischa Leinkauf, Lutz Henke, Germany
The Runner, José Luis Montesinos, Spain
The Translator, Emre Kayiş, Great Britain/Turkey
This Place We Call Our Home, Thora Lorentzen, Sybilla Marie Wester Tuxen, Denmark
Washingtonia, Konstantina Kotzamani, Greece
---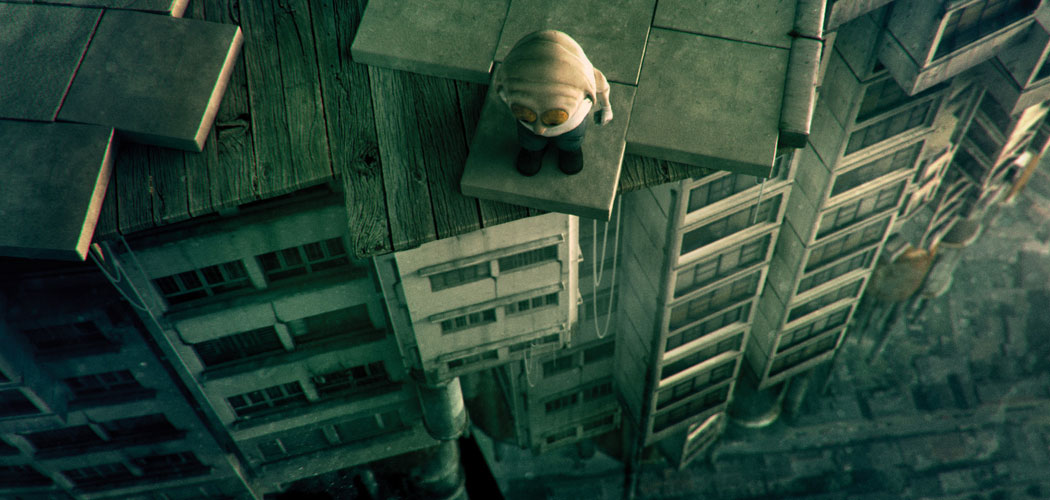 DISSONANCE
DIRECTOR: Till Nowak
SCREENPLAY: Till Nowak
ANIMATION: Till Nowak, Malte Lauinger
DOP: Ivan Robles Mendoza
EDITOR: Philipp Hahn, Till Nowak
PRODUCTION DESIGNER: Till Nowak
COSTUME DESIGNER: Heidrun Schwantge
SOUND: Andreas Radzuweit
MUSIC: Olaf Taranczewski, Frank Zerban
CAST: Nina Petri, Hannah Heine, Klaus Zehrfeld, Roland Schupp

PRODUCER: Till Nowak
PRODUCTION: framebox
WORLD SALES: Short Film Agency
A genius musician lives a lonely life in a surreal, floating world. He plays the piano every day in a gigantic concert hall, but there is nobody to listen. One day his animated world collapses and he must face reality. He only has one wish: to share his music with his daughter, but her mother doesn't allow it.
Till Nowak (1980) is a digital artist, designer and filmmaker and has been working as a professional computer graphics artist. Till graduated in 2005 in Media Design from the University of Applied Sciences in Mainz.
2015 17'18'' Germany
animated film
EFA nomination Berlinale 2015
E.T.E.R.N.I.T.
DIRECTOR: Giovanni Aloi
SCREENPLAY: Nicolo Galbiati
DOP: Andrea Baronne
EDITOR: Andrea Baronne
SOUND: Giovanni Frezza
MUSIC: Giorgino Maccarinelli
CAST: Serena Grandi, Ali Salhi

PRODUCERS: Zangro Zangro, Baptiste Bauduin
PRODUCTION: Bien ou Bien Productions
Italy, during the year 2015. Ali, a Tunisian immigrant working in asbestos removal, receives the visa which will allow his wife and daughter to join him. To get ready to welcome his family, he must make a radical decision.
Giovanni Aloi (1984) studied Film History and Criticism at the University of Bologna and "arts plastiques" at the Université Paris VIII. After graduating he worked as a writer and camera operator. He made several documentaries, a feature and two short films.
2015 14'32'' France
fiction film
EFA nomination Venice Film Festival 2015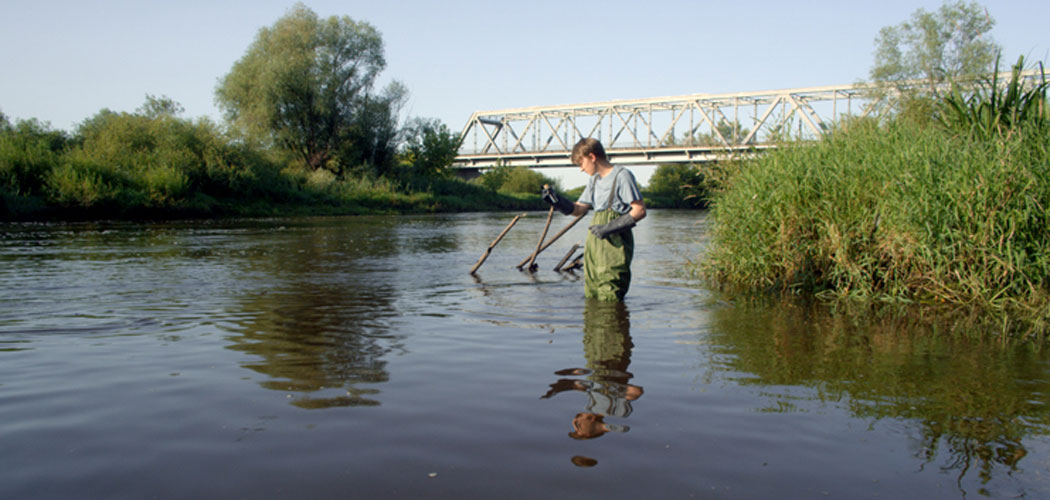 FIELD STUDY


DIRECTOR: Eva Weber
SCREENPLAY: Line Langebek
DOP: Chloë Thompson
EDITOR: Tracy Granger
PRODUCTION DESIGNER: Dorota Borkowska, Agata Trojak
COSTUME DESIGNER: Emilia Czartoryska
SOUND: Emilia Czartoryska
MUSIC: Stuart Earl
CAST: Slawomir Holland, Bradley Hall, Magdalena Rózanska, Olaf Marchwicki
PRODUCERS: Julia Godzinskaya, Sophie Vickers
PRODUCTION, WORDL SALES: Rooks Nest Entertainment
A story about the latent poisons in power, knowledge and innocence, Field Study tells the story of a young, shy student on a field trip to post-communist Poland who very abruptly comes of age when he makes the choice to withhold a truth.
Eva Weber is a London-based filmmaker working in both documentary and fiction. Her film The Solitary Life of Cranes was selected as one of the top five films of the year in Sight & Sound's annual film review.
2014 21' UK
fiction film
EFA nomination Cork Film Festival 2014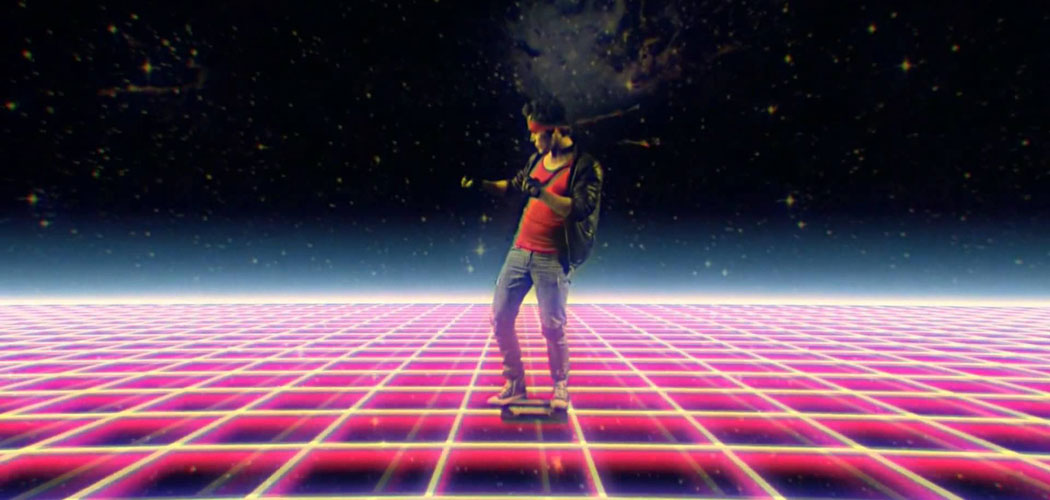 KUNG FURY
DIRECTOR: David Sandberg
SCREENPLAY: David Sandberg
DOP: Martin Gärdemalm, Jonas Ernhill, Mattias Andersson
EDITOR: Nils Moström
ANIMATION: ANIMATION FIDO AB
SOUND: Nils Moström
MUSIC: Mitch Murder
CAST: Leopold Nilsson, Jorma Taccone, Triceratops, Steven Chew, Andreas Cahling, Helene Ahlson, David Sandberg, Eos Karlsson, Eleni Young, Per-Henrik Arvidius

PRODUCERS: Linus Andersson, Eleni Young
CO-PRODUCERS: Allan Davis, Brian Cardarella, Horst Trägler, Ilya Laktyushin
PRODUCTION, WORLD SALES: Laser Unicorn Productions
Miami Police Department detective and martial artist Kung Fury time travels from the 1980s to World War II to kill Adolf Hitler, a.k.a. "Kung Führer", and revenge his friend's death at the hands of the Nazi leader. An error in the time machine sends him further back to the Viking Age.
David Sandberg is a Swedish filmmaker with years of experience in directing television commercials and music videos. In 2012, he quit the commercial directing business and focused on Kung Fury.
2015 31'08'' Sweden
fiction film
EFA nomination Curtas Vila do Conde 2015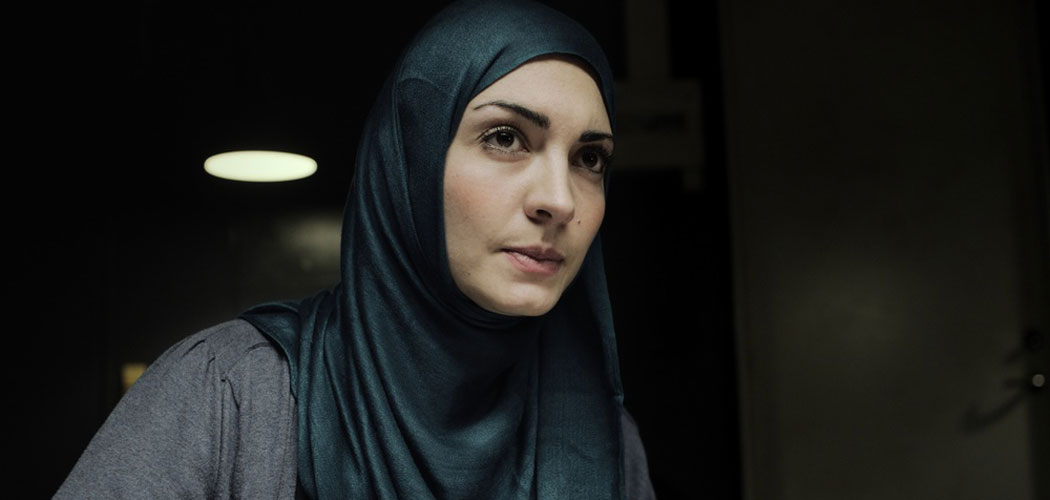 LISTEN (Kuuntele)
DIRECTORS: Hamy Ramezan, Rungano Nyoni
SCREENPLAY: Hamy Ramezan, Rungano Nyoni
DOP: Lars Vestergaard
EDITOR: Rikke Selin Lorentzen
PRODUCTION DESIGNER: Jakob Stig Olsson
COSTUME DESIGNER: Camilla Nordbjerg
SOUND: Thomas Jæger
MUSIC: Kristian Selin Eidnes Andersen
CAST: Amira Helene Larsen, Alexandre Willaume, Nanna Bøttcher, Yusuf Kamal El-Ali, Zeinab Rahal

PRODUCERS: Helene Granqvist, Valeria Richter
PRODUCTION: Pebble & DoDream, Nordic Factory
WORLD SALES: Premium
A foreign woman in a burqa brings her young son to a Copenhagen police station to get away from her abusive husband, yet the translator assigned to her seems unwilling to convey the true meaning of her words to the police, thus corrupting the truth of her terrible situation.
Hamy Ramezan is currently developing his first feature, Motel of a Thousand Roses. Rungano Nyoni's short Mwansa The Great was nominated for an African Academy Award and a BAFTA. In 2013, she was selected for Cannes Cinefondation Residency for her first feature film, I Am Not a Witch.
2014 13'39'' Denmark, Finland
fiction film
EFA nomination Tampere Film Festival 2015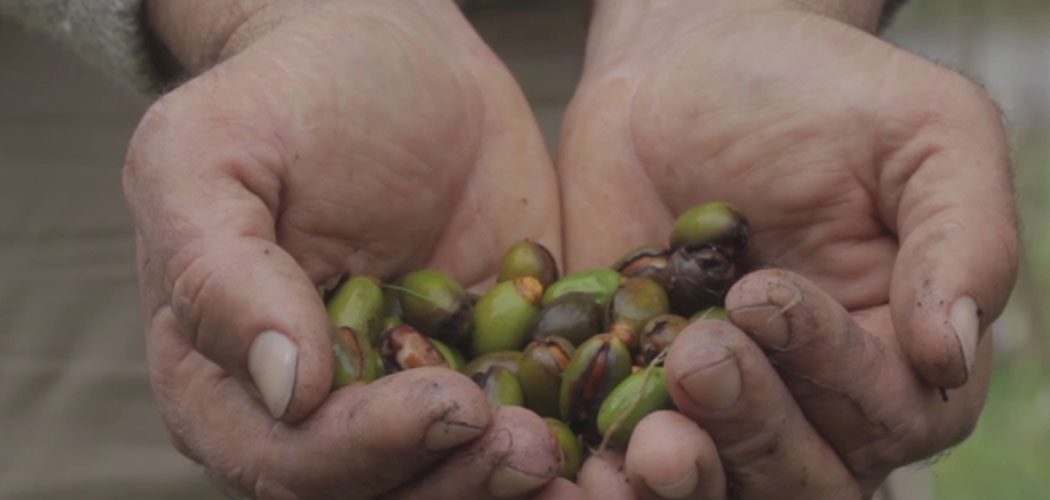 OUR BODY (Naše telo)

DIRECTOR: Dane Komljen
SCREENPLAY: James Lattimer, Dane Komljen
DOP: Dane Komljen
EDITOR: Dane Komljen
SOUND: Jakov Munižaba
PRODUCERS: Nataša Damnjanović, Vladimir Vidić, Zoran Galić
PRODUCTION, WORLD SALES: Dart Film
CO-PRODUCTION: Kino Glaz, Vizart Film

From here, you can see everything:
the sea to the right,
the mountains to the left,
the sky in between.
Dane Komljen (1986) studied Film Directing at the Faculty of Dramatic Arts in Belgrade. He is currently on a master's programme at Le Fresnoy in France. His films have been shown at the Festival de Cannes, Locarno, Rotterdam, Marseille and Sarajevo. He is working on his first feature Before Enmity.
2015 14'47'' Serbia, Bosnia-Herzegovina, Germany
experimental film
EFA nomination International Film Festival Rotterdam 2015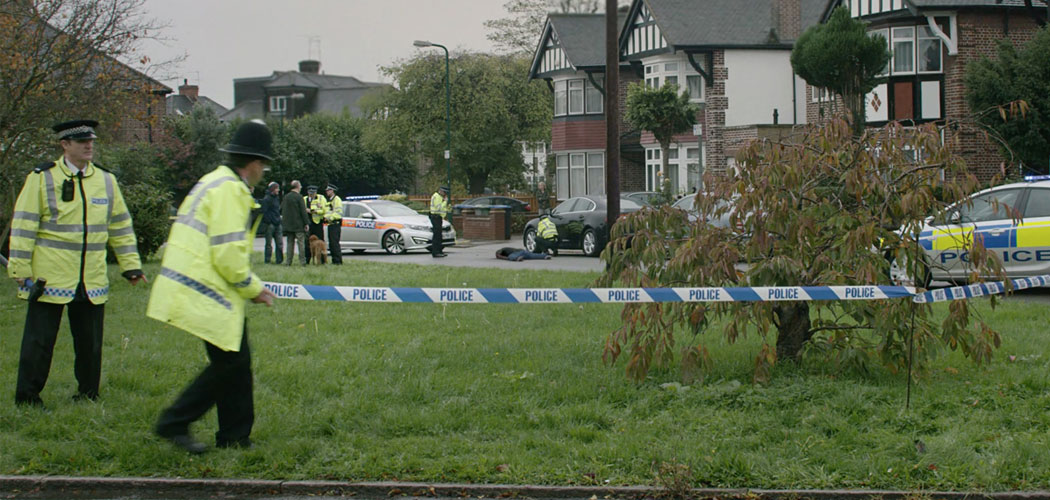 OVER
DIRECTOR: Jörn Threlfall
SCREENPLAY: Jörn Threlfall
DOP: Richard Mott
EDITOR: Amanda James
PRODUCTION DESIGNER: Chris Lightburn-Jones
COSTUME DESIGNER: Chris Lightburn-Jones
SOUND: Patch Rowland
MUSIC: Lennert Busch
CAST: Jim Woods

PRODUCER: Jörn Threlfall
PRODUCTION, WORLD SALES: Lenaray Films
Over presents a crime scene. During the course of nine wide shots, told in reverse order, we witness an intriguing story unfold. What has happened in this quiet neighbourhood? A murder, a hit-and-run, an accident? The reality is profound, and deeply unexpected.
Jörn Threlfall studied film and theatre in Berlin, and went on to work for The Discovery Channel and Channel 4 in London. He is developing a feature-length project through his London-based company Lenaray Films. He has been selected as one of the BFI/Screen International's "Stars of Tomorrow 2015".
2015 14'03'' UK
fiction film
EFA nomination Encounters Short Film and Animation Festival Bristol 2015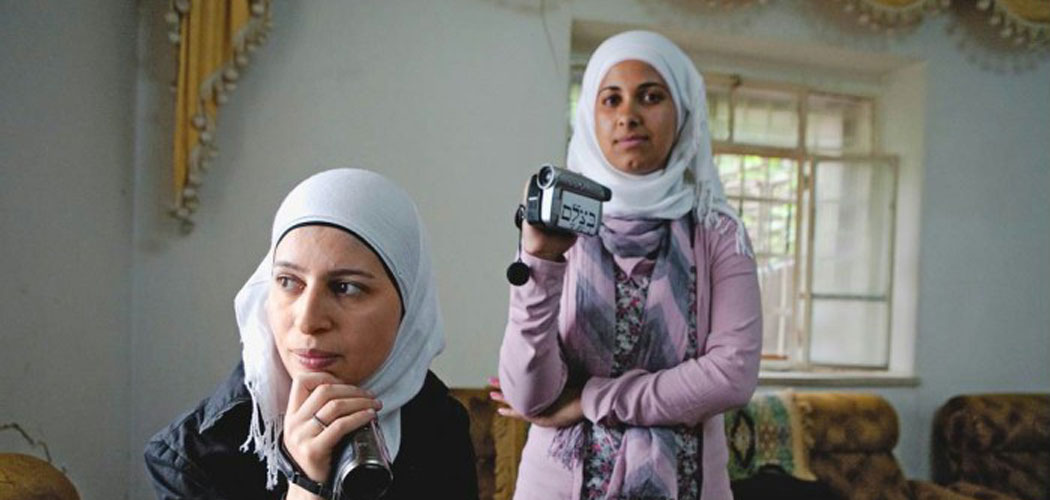 SMILE AND THE WORLD WILL SMILE BACK (Im tekhayekh, ha'olam yekhayekh elekha)
DIRECTORS: Yoav Gross, Ehab Tarabieh, family Al Haddad
DOP: Diaa al-Haddad, Shada al-Haddad, Abdelkarim al-Haddad, Ahmad al-Haddad
EDITORS: Yoav Gross, Ehab Tarabieh
SOUND: Nimrod Eldar

PRODUCER: Yoav Gross, Ehab Tarabieh, Helen Yanovski
CO-PRODUCERS: Allan Davis, Brian Cardarella, Horst Trägler, Ilya Laktyushin
PRODUCTION, WORLD SALES: B'Tselem
One cold December night, Israeli soldiers come up to the al-Haddad family home in a Palestinian neighbourhood of Hebron and knock on the door. They've come to search the house. Diaa, the teenage son, reaches for the family's video camera. As the search unfolds, a strange power struggle evolves, pitting gun against camera.
Al-Haddad's are a Palestinian family from Hebron, West Bank. They are filming human rights violations in Hebron as part of B'Tselem Camera Project since 2008. Yoav Gross studied film in Tel Aviv University. He is a filmmaker and video activist. Ehab Tarabieh graduated from the Sam Spiegel Film & TV School, Jerusalem in 2012.
2014, 20'09'', Israel Palestine
documentary film

EFA nomination International Short Film Festival Clermont-Ferrand 2015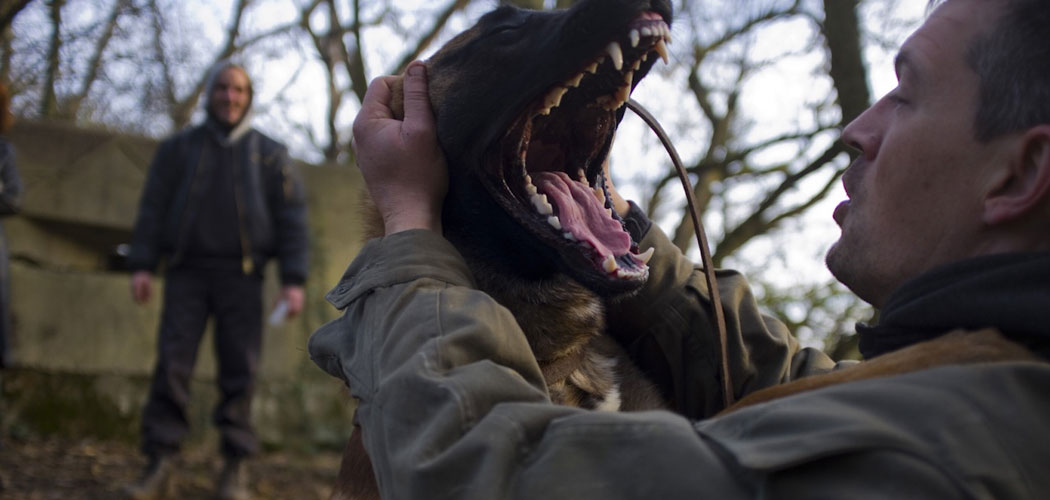 SON OF THE WOLF (Fils du loup)
DIRECTOR: Lola Quivoron
SCREENPLAY: Pauline Ouvrard, Lola Quivoron
DOP: Margaux Juvénal
EDITOR: Félix Rehm
SOUND: Félix Rehm
CAST: Miglen Mirtchev, Emile Berling, Stéphane Lanneval, Loic Habert
PRODUCER: Margaux Juvénal
PRODUCTION, WORLD SALES: La Fémis
Between the walls of an ancient military fort, Johnny, a young boy, learns how to train and dominate Iron, his first guard dog.
Lola Quivoron (1989) holds a Masters in Cinema. In 2012, she entered the Film Directing Department at La Fémis. She also practices photography. She has directed two narrative short films and a short documentary in the school.
2015 23'21'', France
fiction film
EFA nominationa Festival del film Locarno 2015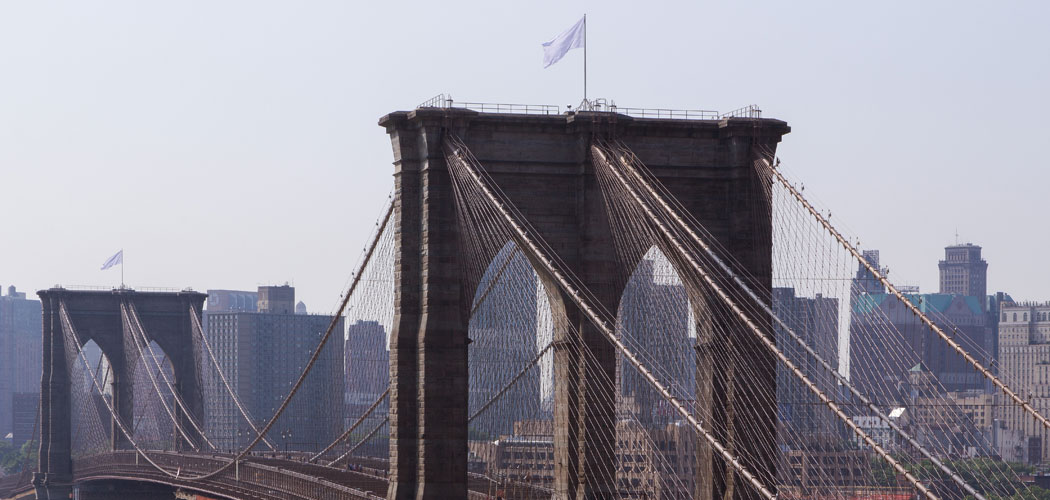 SYMBOLIC THREATS

DIRECTORS: Matthias Wermke, Mischa Leinkauf, Lutz Henke
SCREENPLAY: Matthias Wermke, Mischa Leinkauf, Lutz Henke
SOUND: Alexander Heinze
MUSIC: Giorgino Maccarinelli
PRODUCER: Mischa Leinkauf, Lutz Henke, Matthias Wermke
PRODUCTION, WORLD SALES: Wermke/Leinkauf
Inspired by the heated debate over the two "White American Flags" that suddenly appeared on the towers of iconic Brooklyn Bridge, the film asks what kind of societal scope art has in the present day. What happens when threatened freedom reinstates art with the element of danger? Are we safe in the city?
Mischa Leinkauf, Lutz Henke and Matthias Wermke grew up in Berlin in the 1990s when they learnt to value and utilise the city's possibilities. A shared enthusiasm for re-purposing urban spaces brought the three together early on.
2015 17'30'' Germany
documentary film
EFA nomination Norwegian International Short Film Festival 2015
THE RUNNER (El Corredor)
DIRECTOR: José Luis Montesinos
SCREENPLAY: José Luis Montesinos, Iakes Blesa
DOP: Marc Zumbach
EDITOR: José Luis Montesinos
PRODUCTION DESIGNER: Carlos Pequerul
COSTUME DESIGNER: Ester Palaudaries
SOUND: Xavi Saucedo
MUSIC: Xavi Saucedo
CAST: Miguel Ángel Jenner, Lluís Altés
PRODUCER: Arturo Méndiz, José María Torres
PRODUCTION: Carduco Films
WORLD SALES: Marvin & Wayne
Five years ago the boss closed the company and fired 300 workers. The first day that he goes out to run he meets one of them.
José Luis Montesinos is an engineer, director and screenwriter. Director for Catalunya Television. Director of several short films: Final (2003), Matagatos (2009) and La Historia de Siempre (2010). Currently works as director and screenwriter on several feature films, commercials and for television.
2014 13'5'' Spain
fiction film
EFA nomination Valladolid International Film Festival (SEMINCI) 2014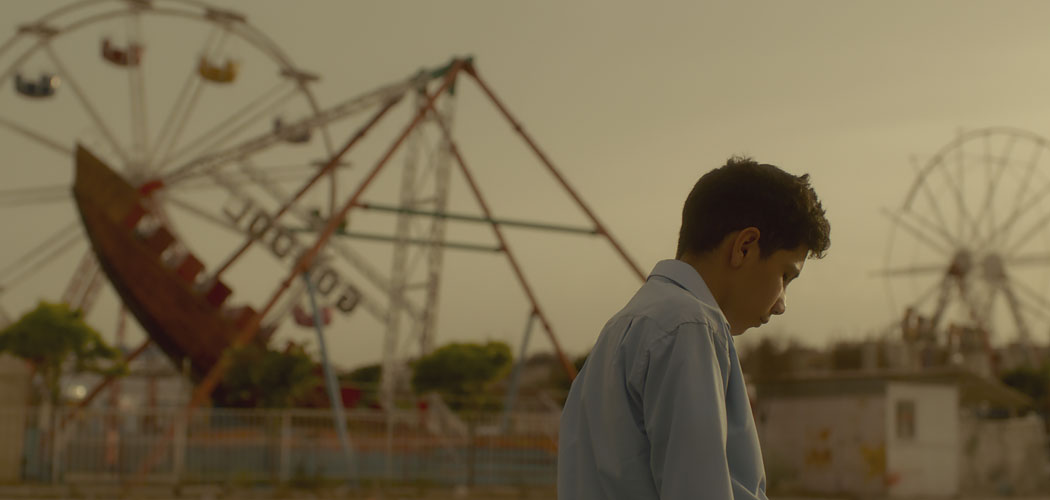 THE TRANSLATOR (Çevirmen)
DIRECTOR: Emre Kayiş
SCREENPLAY: Emre Kayiş
DOP: Nick Cooke
EDITOR: Ricardo Saraiva
PRODUCTION DESIGNER: Billur Turan
COSTUME DESIGNER: Billur Turan
SOUND: Raoul Brand
CAST: Sherko Ali, Gamze Kaçak
PRODUCER: Oytun Kal
PRODUCTION, WORLD SALES: The London Film School
Yusuf, a Syrian refugee boy who lives in an exile in a remote Turkish border town is chosen for his newfound power but he has to experience how to use it, at the cost of his innocence.
Emre Kayis (1984) graduated from the London Film School in 2014 with his final project The Translator. He aims to tell human stories that have a social relevance. Currently he is developing his first feature film titled Leopard.
2015 13'15'' UK, Turkey
fiction film

EFA nomination Sarajevo Film Festival 2015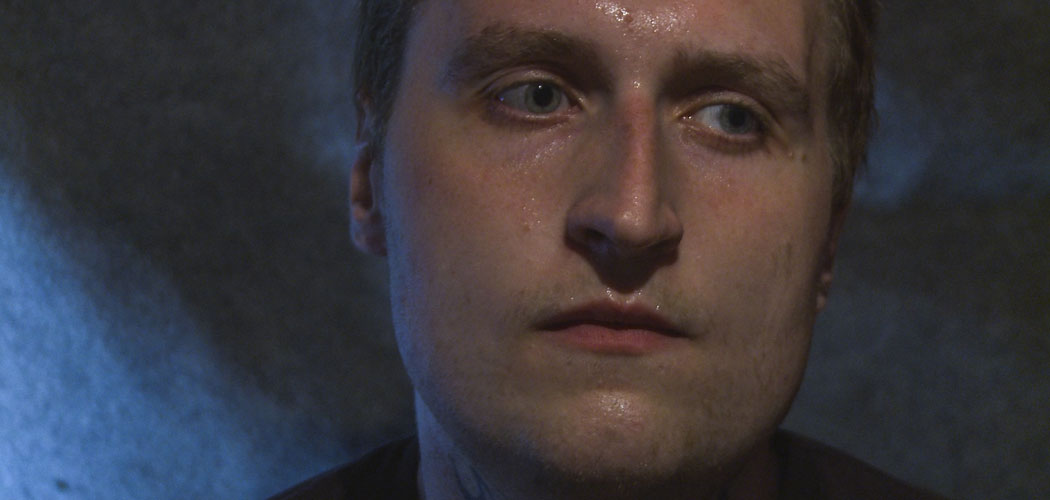 THIS PLACE WE CALL OUR HOME
DIRECTOR: Thora Lorentzen, Sybilla Marie Wester Tuxen
DOP: Thora Lorentzen, Sybilla Marie Wester Tuxen
EDITOR: Mik Stampe
SOUND: Mathias Dehn
MUSIC: Nikita Ogurtsov

PRODUCERS: Thora Lorentzen, Sybilla Marie Wester Tuxen
PRODUCTION, WORLD SALES: Tove & Sylvia Filmkompagni
Film depicts the conflict in Ukraine, and how it affects everyday life of those who stay at home; of those who is waiting.
Thora Lorentzen (1986) and Sybilla Marie Wester Tuxen (1990) study documentary filmmaking at the National Film School of Denmark (2013—2017).
2014, 30'12'', Denmark
documentary film
EFA nomination Krakow Film Festival 2015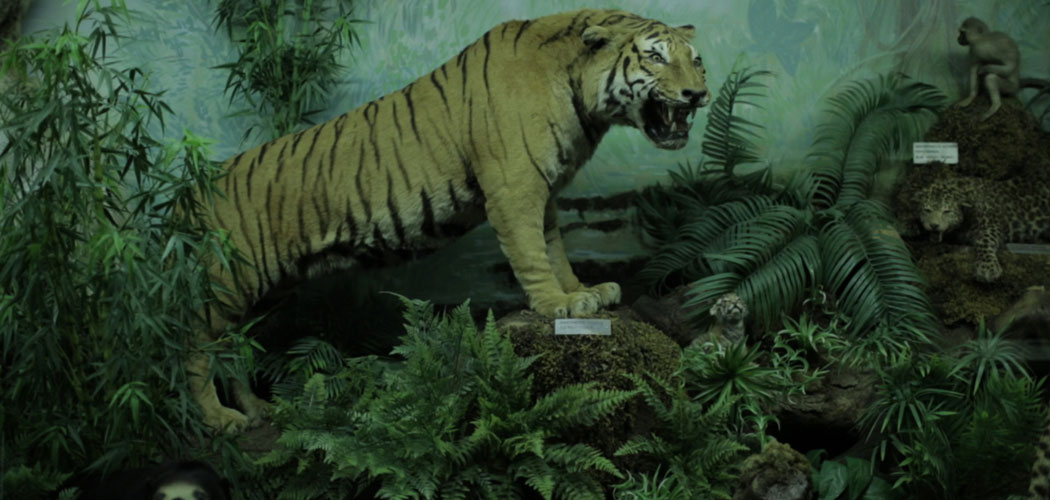 WASHINGTONIA
DIRECTOR: Konstantina Kotzamani
SCREENPLAY: Konstantina Kotzamani
DOP: Giorgos Karvelas, Giannis Kanakis
EDITOR: Leonidas Papafotiou
PRODUCTION DESIGNER: Leonidas Papafotiou
COSTUME DESIGNER: Kika Karampela
SOUND: Kika Karampela
MUSIC: drog_A_tek, Panou Manouilidis
CAST: Mamadou Diallo, Eutychia Stefanidou
PRODUCER: Konstantina Kotzamani
PRODUCTION, WORLD SALES: squared square
Washingtonia is an alternative name for Athens, a place where people, like animals, fall into summertime sadness because of the heat. Washingtonia is the only palm tree that its heart is not devoured by the red beetle. Because it's heart is small and dry and no one likes small and dry hearts.
Konstantina Kotzamani is a graduate student of the Film Department of Fine Arts of Thessaloniki. In 2012, she was a participant of the Berlinale Talent Campus and Sarajevo Talent Campus.
2014 24'19'' Greece
fiction film
EFA nomination Film Fest Gent 2015