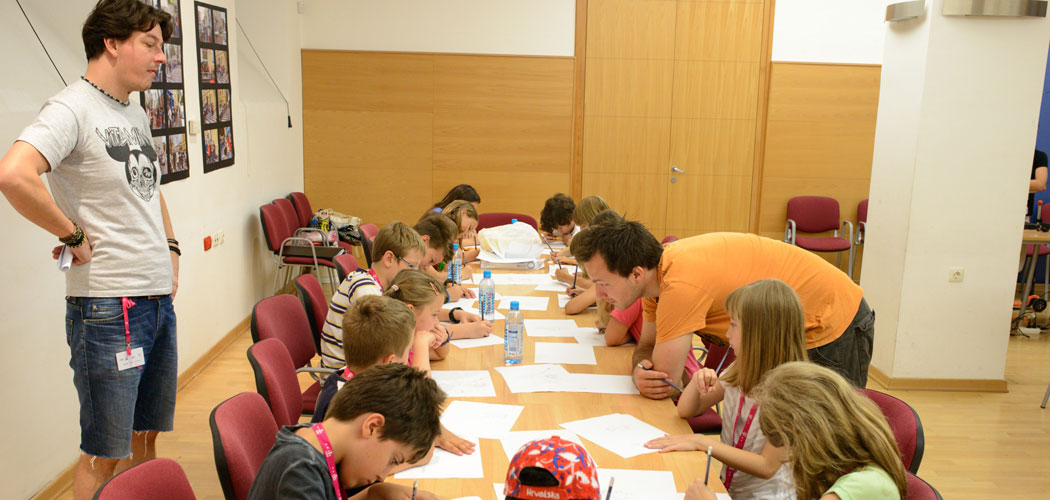 We are now accepting applications for the Professor Balthazar's Adventure Laboratory!

This summer the already traditional animated film workshop "Professor Balthazar's Adventure Laboratory" will open its door to a new generation of young animated film fans for the twelfth time. All youngsters aged 7 to 12 looking for new things, experiments and exciting film ventures are welcome to join the workshop.
ON THE LABORATORY:
As part of the theoretical section the participants will learn about animated film production techniques. Through introductory lectures on animation and production basics the participants will learn how to develop the story, the script, how to create characters and their personalities. One section is dedicated to classical animation and simple and exciting exercises aimed at understanding the basic principles and rules of animation such as squash & stretch. The participants will have the opportunity to see fragments of some of the best professional and amateur animated films.

The practical section comprises making and realization of animated films (jingles) with the help of a mentor. The participants will use a combination of CGI and Cut-Out animation. The elements and the basis for short films have already been prepared and through their work and ideas the participants will influence their final composition, production and post-production. Sound segments will be incorporated as well and the participants will learn something about sound recording and editing and about how to integrate music in the final product in the most practical way. The emphasis is on independent production, technical solutions and tricks used to realize projects professionally.
Dates and venue: July, 6 – 14, 2016. (break on July 9 and 10), Circolo – Italian Community Pula (large hall on ground floor)
Diploma ceremony and film screenings: July 16 at 10:00 (Istria National Theatre)

For more information, contact us at: simon@pulafilmfestival.hr or dial +385 99 493 8354.
You will be notified after the application deadline.

THE APPLICATIONS ARE NOW CLOSED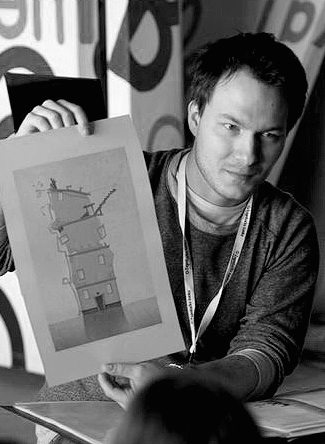 Manuel Šumberac was born in 1988 in Pula. In 2007 he graduated from the Graphic Design Department of the Pula's School of Applied Arts and Design. The same year he enrolled at the Academy of Fine Arts in Zagreb, Department of Animated Films and New Media. In 2013 he received an MA degree in Animated Film and New Media. During his studies he received a number of best student recognitions. He has made four animated films: Escargot (2010), The Oars (together with Zdenko Bašić, 2011), In the Shadow (2011), and Mechanical Heart (2013) as well as three animated music videos for Croatian musician Gibonni. His film Escargot earned him the second prize at the 42nd Croatian Film and Video Revue and the 1st prize at the Balkans Beyond Borders festival. In 2010 his animated music video Žeđam earned him the Porin music award for best video. He works as illustrator as well.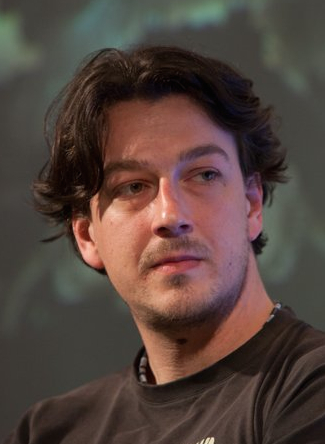 Vibor Juhas was born in 1982 in Pula. He is an illustrator, animator, musician and filmmaker. He is the author of several music videos for bands from Pula and the surrounding places. In 2011 he completed his first short film No Way Out. In 2012, in collaboration with the Monteparadiso Collective, he made his full-length documentary Monteparadiso 20 which premiered at Pula and then travelled to various festivals in Croatia and the surrounding countries. He illustrated the children's book Strahosmijeh and the picture book Ponoć u Parku 52, as well as several short comic books. He is currently working on a new animated film and an interactive picture book. He works as a designer at the Pula festival of books and authors Book Fair(y) in Istria.