Selected films:
Aloys, Tobias Nölle, Switzerland (Berlinale Panorama - FIPRESCI Prize, Best Film)
Between Sea and Land, Carlos del Castillo, Colombia, (Sundance Film Festival 2016 – Audience Award, Special Jury Award for Acting)
Chevalier, Athina Rachel Tsangari, Greece (Locarno Film Festival 2015, Sarajevo Film Festival 2015 - Special Jury Mention, Heart of Sarajevo for Best Actor - All Cast, London Film Festival 2015 - Grand Prix)
Evolution, Lucile Hadzihalilovic, France (Toronto International Film Festival 2015, Festival de San Sebastián 2015 – Special Jury Prize, Best Cinematography, BFI London Film Festival 2015)
Illegitimate, Adrian Sitaru, Romania (Berlinale 2016 - C.I.C.A.E. Art Cinema Award)
Kaili Blues, Gan Bi, China (Festival del film Locarno 2015 – Best Emerging Director, Special Mention for First Feature, International Film Festiva Rotterdam 2016)
Mammal, Rebecca Daly, Ireland (Sundance Film Festival 2016, International Film Festival Rotterdam 2016)
Mercenary, Sacha Wolff, France (Quinzaine des Réalisateurs, Cannes 2016)
Mountain, Yaëlle Kayam, Israel (Toronto International Film Festival 2015, Venice Film Festival - Orizzonti 2015)
The Dreamed Ones, Ruth Beckermann, Austria (Berlinale 2016, Diagonale 2016 - Grand Prix)
The Yard, Måns Månsson, Sweden (Berlinale - Forum 2016, Jeonju International Film Festival 2016, Göteborg Film Festival 2016 - Lorens Award)
Things to Come, Mia Hansen-Love, France (Berlinale 2016 – Silver Bear for Best Director)
Tramontane, Vatche Boulghourjian, Lebanon, France, Qatar, UAE (La Semaine de la Critique 2016, Cannes)
Out of competition:
Ice Age: Collision Course, Mike Thurmeier and Galen T. Chu, USA
Independence Day: Resurgence, Roland Emmerich, USA
Ghostbusters, Paul Feig, USA
Planet Single, Mitja Okorn, Poland
---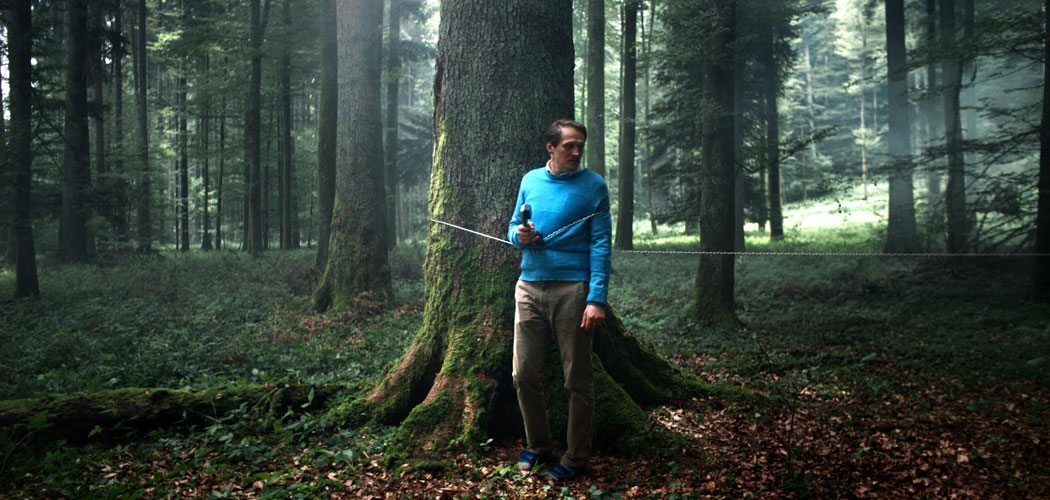 ALOYS (Aloys)
DIRECTOR: Tobias Nölle
SCREENPLAY: Tobias Nölle
DOP: Simon Guy Fässler
EDITING: Tobias Nölle
PRODUCTION DESGINER: Su Erdt
COSTUME DESIGNER: Leonie Zykan
SOUND: Peter Bräker, Benjamin Laurent, Maurizius Staerkle Drux, Jean-Pierre Gerth
MUSIC: Tom Huber, Beat Jegen
CAST: Georg Friedrich, Tilde Von Overbeck
PRODUCER: Christof Neracher
PRODUCTION: Hugofilm Productions
CO-PRODUCER: Jean Des Forêts
CO-PRODUCTION: Petit Film, Schweizer Radio und Fernsehen, SRG SSR, Arte France
WORLD SALES: New Europe Film Sales
A lonely private investigator is contacted by a mysterious woman who pulls him into a mind game known as 'telephone walking'. Fascinated by her voice, Aloys discovers an imaginary universe that allows him to break out of his isolation.
Tobias Nölle (1976) studied film at the School of Visual Arts in New York. His short film René (2008) was screened at numerous festivals worldwide and won several awards (Golden Leopard in Locarno). Aloys is his first feature film. It was developed at the Torino Film Lab and selected for the Rotterdam Cinémart and the Berlinale Co-Production Market.
2016, 91', Switzerland, France
Berlinale – Panorama 2016 (FIPRESCI Prize; Best Film)
Imdb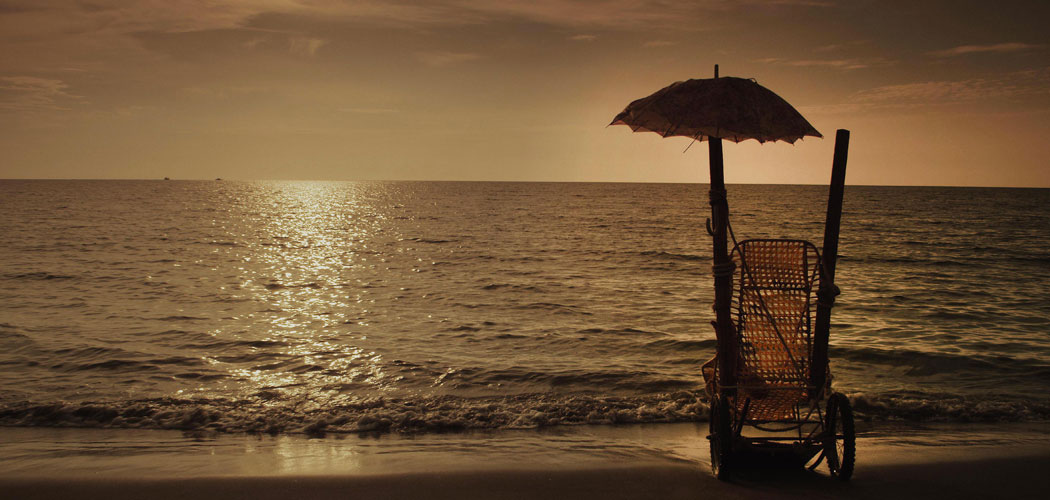 BETWEEN SEA AND LAND (La Ciénaga – entre el mar y la tierra)
DIRECTOR: Carlos Del Castillo
SCREENPLAY: Manolo Cruz
DOP: Robespierre Rodríguez
EDITOR: German A. Duarte
PRODUCTION DESIGNER: Arley Garzon
SOUND: German Daniel Leon
MUSIC: David Murillo R.
CAST: Manolo Cruz, Vicky Hernández, Viviana Serna, Jorge Cao
PRODUCERS: Manolo Cruz, Carlos Del Castillo, Robespierre Rodríguez
PRODUCTION: Mago Films
CO-PRODUCTION: Photogroup Films, Scarlett Cinema
WORLD SALES: Global Screen GmbH
Between Sea and Land tells the story of a young man, Alberto, who lives on Colombia's Caribbean coast. Suffering from a neurological disorder that keeps him on bed rest, Alberto longs to explore the sea that lies just beyond his home. Film portrays the extraordinary resilience and grace of characters caught in between the margins of a beautiful place.
Carlos del Castillo is a New York Film Academy director and producer who specializes in symbolism, audiovisual effects, screenwriting, and cinematography. He graduated in dramatic arts and has directed 25 plays on the South American stage.
2016, 98', Colombia
Sundance 2016 (Audience Award; Special Jury Award for Acting)
Imdb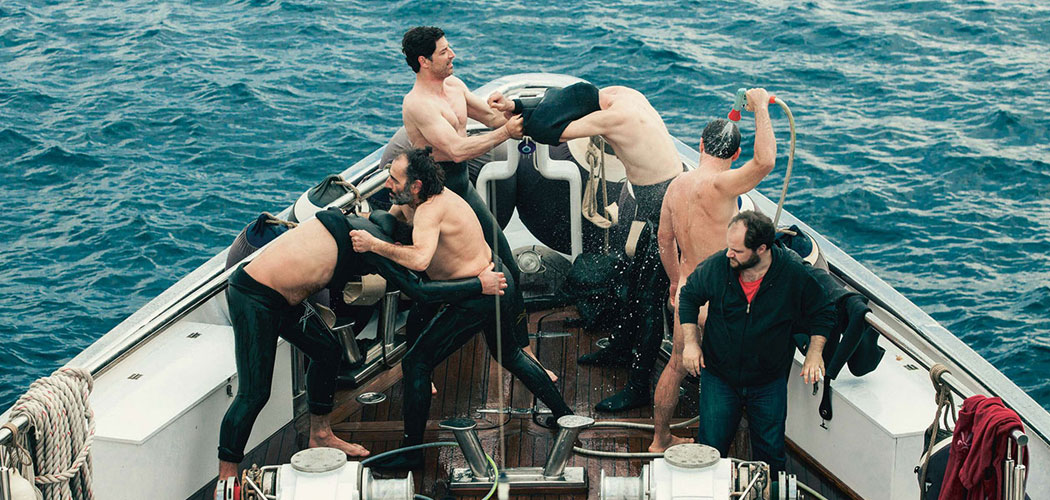 CHEVALIER (Chevalier)
DIRECTOR: Athina Rachel Tsangari
SCREENPLAY: Efthimis Filippou, Athina Rachel Tsangari
DOP: Christos Karamanis
EDITOR: Matt Johnson, Yorgos Mavropsaridis
PRODUCTION DESIGNER: Anna Georgiadou
COSTUME DESIGNER: Vassilia Rozana
SOUND: Leandros Ntounis
MUSIC: Marilena Orfanou
CAST: Yorgos Kendros, Panos Koronis, Vangelis Mourikis, Makis Papadimitriou, Yorgos Pirpassopoulos, Sakis Rouvas
PRODUCERS: Maria Hatzakou, Athina Rachel Tsangari
PRODUCTION: Faliro House
CO-PODUCTION: Haos Film, Nova, The Match Factory
WORLD SALES: The Match Factory
In the middle of the Aegean Sea, on a luxury yacht, six men on a fishing trip decide to play a game. During this game, things will be compared. Things will be measured. Songs will be butchered, and blood will be tested. Friends will become rivals and rivals will become hungry. But at the end of the voyage, when the game is over, the man who wins will be the best man. And he will wear upon his littlest finger the victorious signet ring: the Chevalier.
Athina Rachel Tsangari (1966) studied theatre at New York University before obtaining her M.F.A. in film production at the University of Texas. The Slow Business of Going (2000) was her feature debut, followed by Attenberg (2010) and The Capsule (2012).
2015, 105', Greece
Locarno Film Festival 2015, Sarajevo Film Festival 2015 (Special Jury Mention; Heart of Sarajevo for Best Actor – All Cast), London Film Festival 2015 (Grand Prix)
Imdb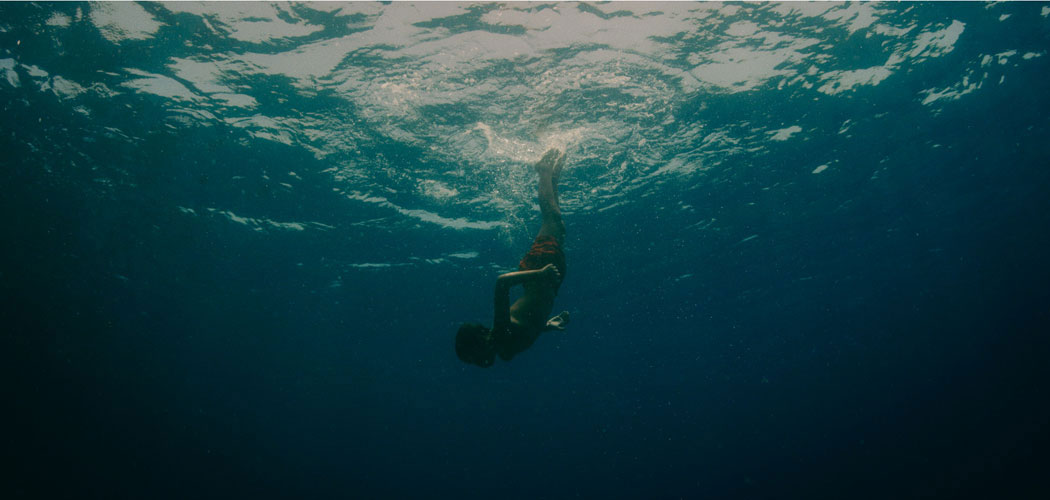 EVOLUTION (Evolution)
DIRECTOR: Lucile Hadžihalilović
SCREENPLAY: Lucile Hadžihalilović, Alanté Kavaïté, Geoff Cox
DOP: Manu Dacosse
EDITOR: Nassim Gordji-Tehrani
PRODUCTION DESIGNER: Laia Colet
COSTUME DESIGNER: Jackye Fauconnier
SOUND: Fabiola Ordoyo
MUSIC: Jesús Díaz, Zacarías M. de la Riva
CAST: Max Brebant, Roxane Duran, Julie-Marie Parmentier
PRODUCERS: Sylvie Pialat, Benoît Quainon
PRODUCTION: Les Films du Worso
CO-PRODUCERS: Jérôme Vidalm Sebastián Álvarez, Geneviève Lemal, John Engel
CO-PRODUCTION: Noodles Production, Volcano Films, Scope Pictures, Left Field Ventures
WORLD SALES: Wild Bunch
10-year-old Nicolas lives with his mother on a remote island, in a village inhabited solely by women and young boys. In a hospital overlooking the ocean, all the boys are subjected to a strange medical treatment. Only Nicolas questions what is happening around him. He senses that his mother is lying to him, and is determined to find out what she does with the other women at night, on the beach. What he discovers is the beginning of a nightmare into which he is helplessly drawn.
Lucile Hadžihalilović (1961) founded the production company Les cinemas de la zone with Gaspar Noé, with whom she worked on Carne, Seul contre tous and Enter the Void. In 2004, she directed a feature film Innocence (Best New Director Prize at San Sebastian). She has also directed several shorts: Good Boys Use Condoms (1998), Nectar (2014).

2015, 81' France, Spain, Belgium

Toronto International Film Festival 2015, Festival de San Sebastian 2015 (Special Jury Prize, Best Cinematography), BFI London Film Festival
Imdb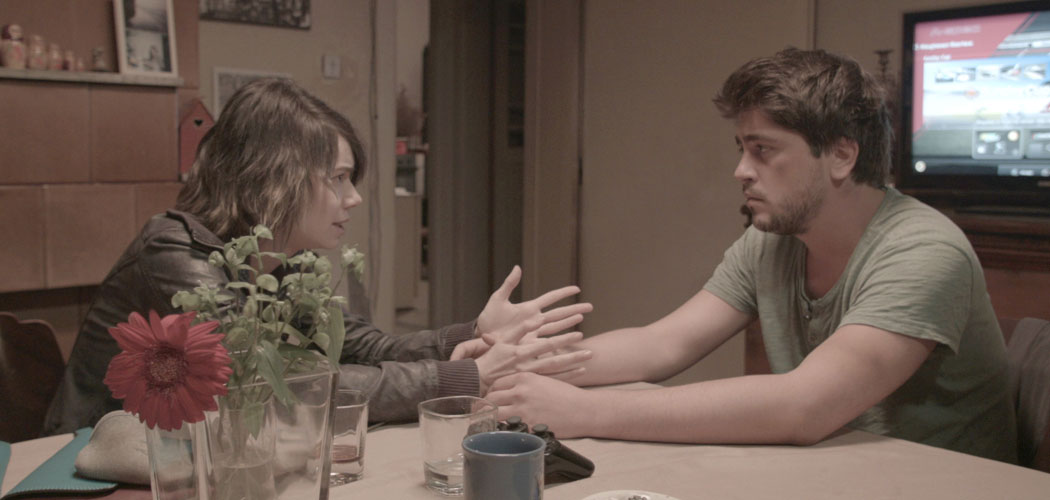 ILLEGITIMATE (Ilegitim)
DIRECTOR: Adrian Sitaru
SCREENPLAY: Adrian Sitaru, Alina Grigore
DOP: Adrian Silișteanu, Alexandru Timoșca
EDITOR: Mircea Olteanu, Théo Lichtenberger
PRODUCTION DESIGNER: Elena Manea
COSTUME DESIGNER: Marian Vasilescu
SOUND: Ioan Filip, Dan-Ștefan Rucăreanu
MUSIC: The Amsterdams
CAST: Alina Grigore, Robi Urs, Bogdan Albulescu, Adrian Titieni, Cristina Olteanu, Miruna, Liviu Vizitiu
PRODUCER: Anamaria Antoci
PRODUCTION: Domestic Film
CO-PRODUCER: Stanisław Dziedzic, Klaudia Śmieja, Yohann Cornu
CO-PRODUCTION: Film Produkcja, Damned Films
WORLD SALES: Versatile
Two siblings and an illegitimate love. A father who's a doctor and several accusations. A family in which no one ever drew a line between what's moral and what's legal. Not even when it comes to abortion.
Adrian Sitaru (1971) completed studies in Film and TV Directing in 2003 at the University of Bucharest. In 2008 he made his debut feature film, Pescuit Sportif. This is his fourth feature film.
2016, 89', Romania, Poland, France
Berlinale 2016 – Forum (CICAE Art Cinema Award)
Imdb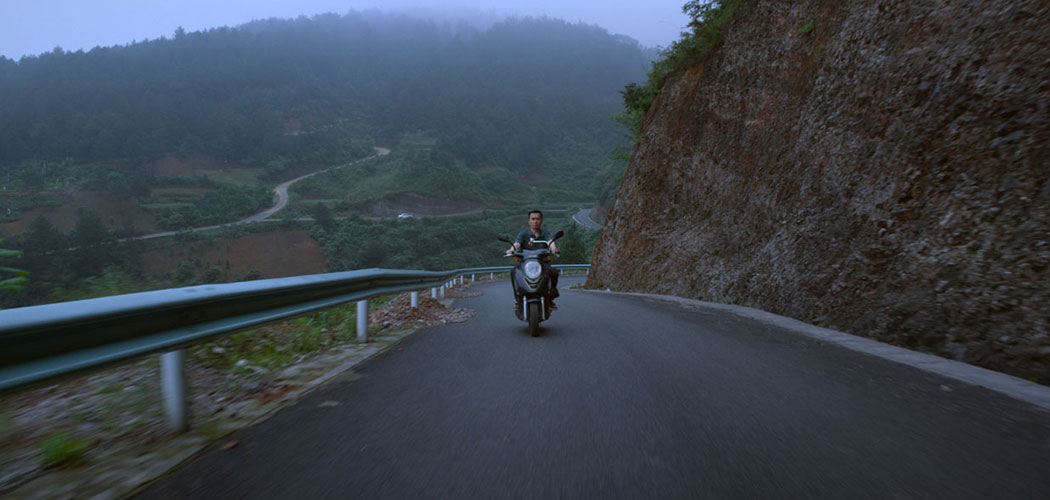 KAILI BLUES (Lu bian ye can)
DIRECTOR: Bi Gan
SCREENPLAY: Bi Gan
DOP: Wang Tianxing
EDITOR: Qin Yanan
PRODUCTION DESIGNER: Zhu Yun
SOUND: Liang Kai
MUSIC: Lim Giong
CAST: Chen Yongzhong, Zhao Daqing, Zhao Daqing, Xie Lixun, Zeng Shuai, Zeng Shuai, Yu Shixue, Guo Yue, Liu Linyang, Yang Zuohua
PRODUCERS: Wang Zijian, Shan Zuolong, Li Zhaoyu
PRODUCTION: Heaven Pictures (Beijing), The Movies Co.
CO-PRODUCTION: Blackfin (Beijing), Culture & Media Co., China Film (Shanghai), International Media Co.
WORLD SALES: China Film International
In the subtropical province of Guizhou, there is a small county clinic surrounded by fog. At the Kaili clinic, there are two doctors who live quiet, lonely lives. One of the doctors, Chen Sheng, embarks on a journey to find his nephew, who had been abandoned by his brother. On the way to Zhenyuan, Chen came across a place called Dang Mai, where time seemed to flow both forwards and backwards, the lives of the local people a complete mystery. He experiences his own past and future, lending him insight into his own life.
Bi Gan (1989) is a young Chinese director and poet born in Kaili, Guizhou. In 2013 he made a short film Diamond Sutra. Kaili Blues is his first feature. He is preparing his second feature film, The Last Night on Earth.
2015, 113', China
Locarno Film Festival 2015 (Best Emerging Director; Special Mention for First Feature), International Film Festival Rotterdam 2016
Imdb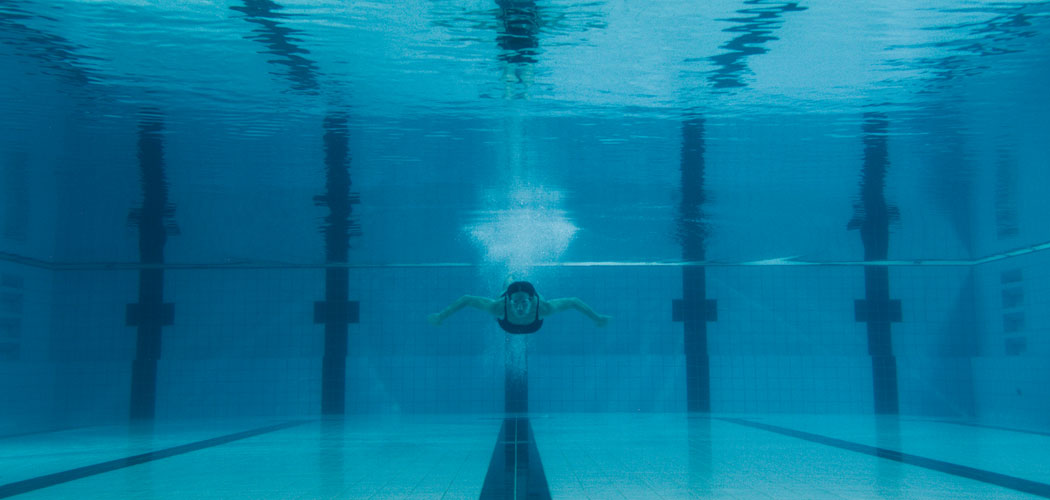 MAMMAL (Mammal)
DIRECTOR: Rebecca Daly
SCREENPLAY: Rebecca Daly, Glenn Montgomery
DOP: Lennart Verstegen
EDITOR: Halina Daugird
PRODUCTION DESIGNER: Audrey Hernu, Mark Kelly
COSTUME DESIGNER: Uli Simon
SOUND: Marco Vermaas
MUSIC: Rutger Reinders
CAST: Rachel Griffiths, Barry Keoghan, Michael McElhatton, Johnny Ward, Rachel O'Byrne, Nika McGuigan, Aoife King, Kathy Monaghan, Annabell Rickerby
PRODUCERS: Conor Barry, Macdara Kelleher
PRODUCTION: Fastnet Films
CO-PRODUCERS: Jesus Gonzalez, Gilles Chanial, Reinier Selen, Frank Groot
CO-PRODUCTION: Calach Films, Les Films Fauves, Rinkel Film
WORLD SALES: Picture Tree International Gmbh
After Margaret, a divorced woman living in Dublin, loses her teenage son, she develops an unorthodox relationship with Joe, a homeless youth. Their tentative trust is threatened by his involvement with a violent gang and the escalation of her ex-husband's grieving rage.
Rebecca Daly (1980) studied Theatre, English and Film. In 2006 her first short film Joyriders was released. Her first feature The Other Side of Sleep (2011) was screened at Cannes.
2016, 99', Ireland, Netherlands, Luxembourg

Sundance 2016, International Film Festival Rotterdam 2016
Imdb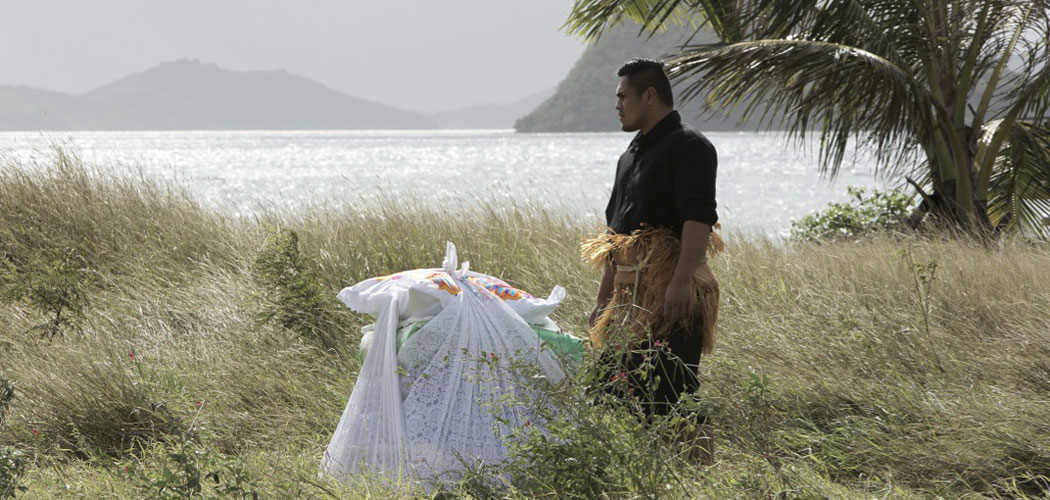 MERCENARY (Mercenaire)
DIRECTOR: Sacha Wolff
SCREENPLAY: Sacha Wolff
DOP: Samuel Lahu
EDITOR: Laurence Manheimer
PRODUCTION DESIGNER: Julien Bouley
COSTUME DESIGNER: Sarah Dielh
SOUND: Julien Sicart
MUSIC: Luc Meilland
CAST: Toki Pilioko, Iliana Zabeth, Laurent Pakihivatau, Mikaele Tuugahala, Petelo Sealeu, Maoni Talalua, Teotola Maka, Bessarion Udesiani, Omar Hasan, Mathias Dufaud, Dominique Pozzer
PRODUCERS: Claire Bodechon, Rachid Bouchareb, Jean Bréhat
CO-PRODUCERS: Rémi Burah, Olivier Père
PRODUCTION: Timshel Productions, 3B Productions
CO-PRODUCTION: Arte France Cinéma
WORLD SALES: Be for Films
Soane, a young man of Wallisian origin from New Caledonia, defies his father's authority to go play rugby in France. Left to his own devices on the other side of the world, his odyssey will take him on the path to becoming a man in a world where there is a price to be paid for success.
Sacha Wolff has directed several award-winning short films selected for a number of international film festivals. A graduate of the Fémis School of cinema, he also pursues documentary filmmaking, which fuels and enriches his fiction work. Mercenaire, his first feature film, notably received the Gan Foundation Award in 2014.
2016 104' France
Quinzaine des Réalisateurs, Cannes 2016
Imdb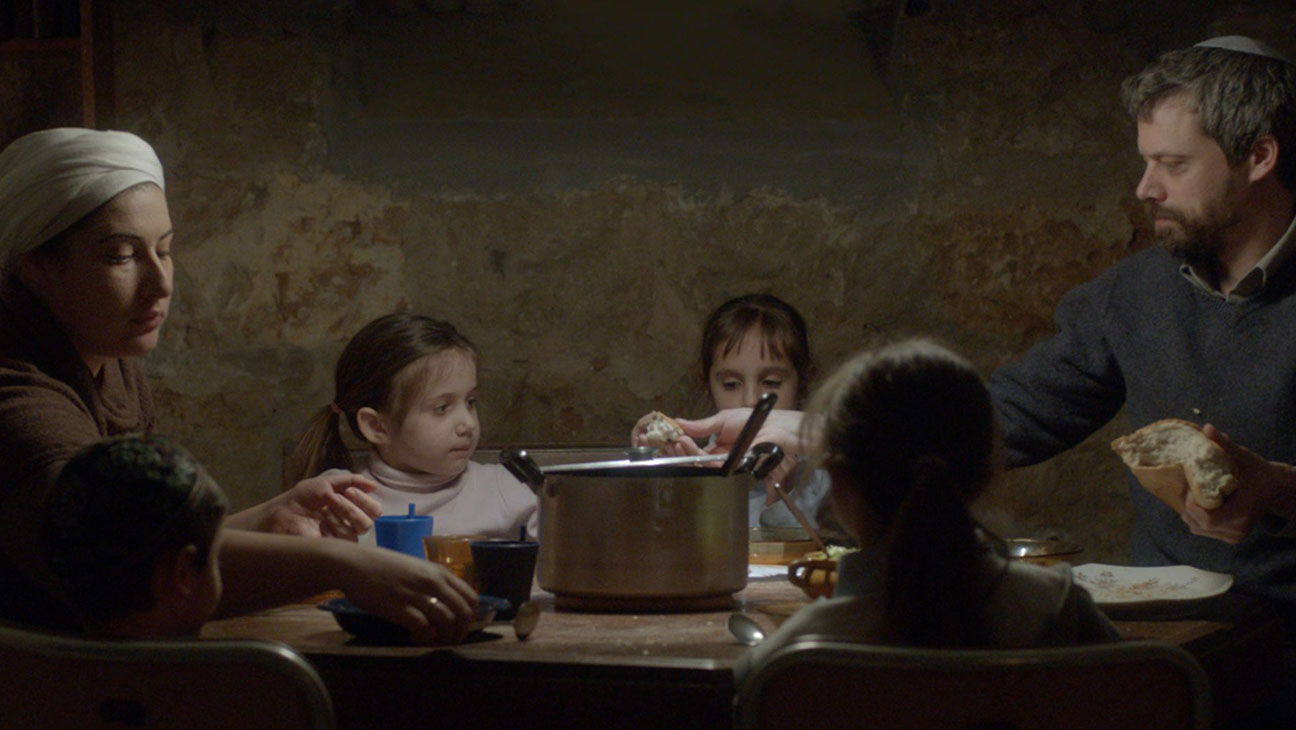 MOUNTAIN (Ha'har)
DIRECTOR: Yaelle Kayam
SCREENPLAY: Yaelle Kayam
DOP: Itay Marom
EDITOR: Or Ben David
PRODUCTION DESIGNER: Neta Dror
COSTUME DESIGNER: Hila Glick
SOUND: Peter Albrechtsen, Itzik Cohen
MUSIC: Ophir Leibovitch
CAST: Shani Klein, Avshalom Pollak, Haitham Ibrahem Omari
PRODUCERS: Eilon Ratzkovsky, Yochanan Kredo, Lisa & Yossi Uzrad, Guy Jacoel
PRODUCTION: July August Productions
CO-PRODUCERS: Riina Spørring Zachariassen, Vibeke Windeløv, Stinna Lassen
CO-PRODUCTION: Windelov/Lassen
WORLD SALES: Films Distribution
A devout woman is living with her family in the Jewish cemetery on Jerusalem's Mount of Olives. During the day, while her husband and children are at school, she is left alone in the mountain. She goes for walks in the cemetery, trying to escape the endless house work. One night, out of frustration, she storms out of the house climbing the cemetery, running wherever her feet will carry her.
Yaelle Kayam (1979) is a filmmaker and a film lecturer at the Sapir college film department. She studied cinema at the Victorian College of the Arts (2004–2006) in Melbourne, Australia and at the Sam Spiegel film and Television School in Jerusalem (2006–2008). Mountain is her debut feature film.
2015, 83', Israel, Denmark
Toronto International Film Festival
Imdb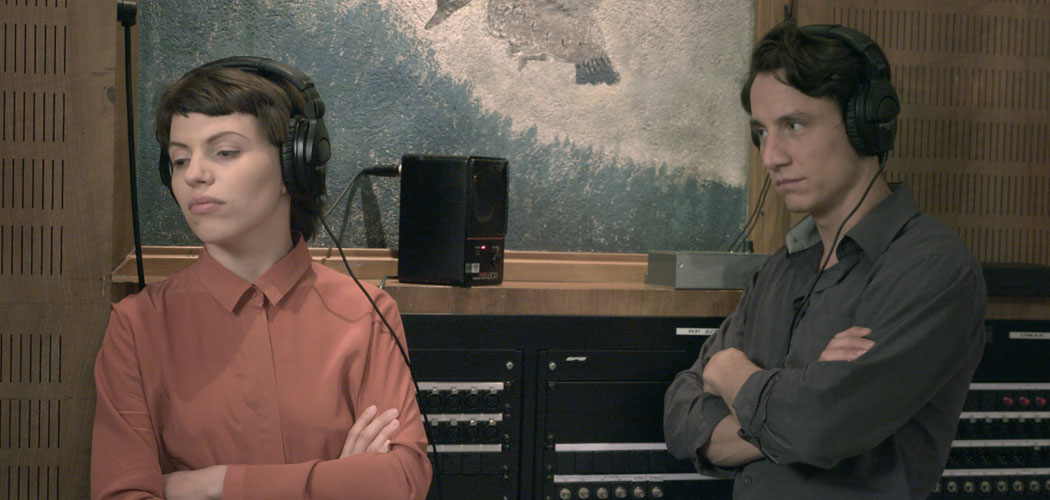 THE DREAMED ONES (Die Geträumten)
DIRECTOR: Ruth Beckermann
SCREENPLAY: Ina Hartwig, Ruth Beckermann
DOP: Johannes Hammel
EDITOR: Dieter Pichler
SOUND: Georg Misch
CAST: Anja Plaschg, Laurence Rupp
PRODUCER: Hanne Lassl
PRODUCTION: Ruth Beckermann Filmproduktion
DISTRIBUTION: Austrian Films
At center stage are the two poets, Ingeborg Bachmann and Paul Celan, who came to know each other in post-war Vienna. Their dramatic postal exchange creates the textual basis of the film. Two young actors meet in a recording studio to read letters. The tumultuous emotions of proximity and distance, fascination and fear captivate them. However, they also enjoy each other's company, arguing, smoking, discussing their tattoos and favourite music.
Ruth Beckermann (1952) studied Journalism and Art History in Vienna and Tel Aviv, and received her doctorate in 1977. In 1978 she (co-)founded the distribution company Filmladen in which she was active for seven years. In this period, she started to make films and write books. Since 1985 she works as a writer and filmmaker.
2016, 89', Austria
Berlinale 2016, Diagonale 2016 (Grand Prix)
Imdb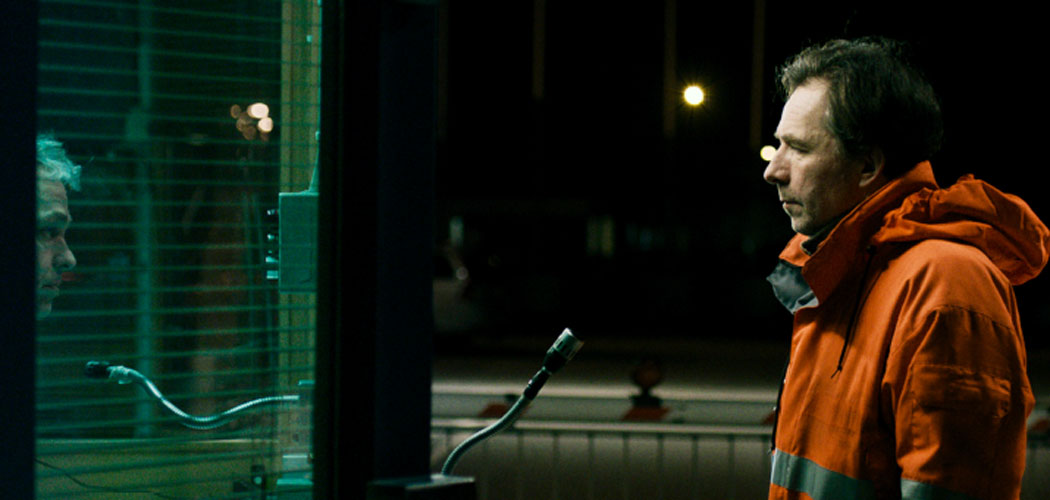 THE YARD (Yarden)
DIRECTOR: Måns Månsson
SCREENPLAY: Sara Nameth
DOP: Ita Zbroniec-Zajt
EDITOR: George Cragg
PRODUCTION DESIGNER: Lene Willumsen
COSTUME DESIGNER: Cecilia Björck
SOUND: Patrik Strömdahl
CAST: Anders Mossling, Hilal Shoman, Isaak Theodoridis, Korosh Mirhosseini, Mohamud Abdullahi Jama, Axel Roos
PRODUCER: Emma Åkesdotter Ronge
PRODUCTION: Anagram Film & TV
CO-PRODUCERS: Lena Hansson, Joakim Strand, Hanne Palmquist, Matthias Krause
CO-PRODUCTION: Film i Skåne, Sveriges Television, Lucky Bird Pictures
WORLD SALES: The Yellow Affair
Anders, a single father and poet, loses his job as a critic when he writes a review of a book that doesn't exist. With no education, he ends up at the Yard, a transshipment hub for car imports, where he must face the suspicions of his co-workers and the regulations of the Swedish management. An unexpected friendship with a colleague triggers a rift between Anders and his teenage son. Personal morals are pitted against the demands of fatherhood in a conflict that is ultimately resolved by a lie.
Måns Månsson (1982) studied at the Royal University College of Fine Arts in Stockholm. His award-winning films have been screened at various festivals and venues around the world, including Berlinale, Slamdance, Sarajevo Film Festival, IDFA, etc.
2016, 80', Sweden, Germany

Berlinale - Forum 2016, Jeonju International Film Festival 2016, Goteborg Film Festival 2016 (Lorens Award)
Imdb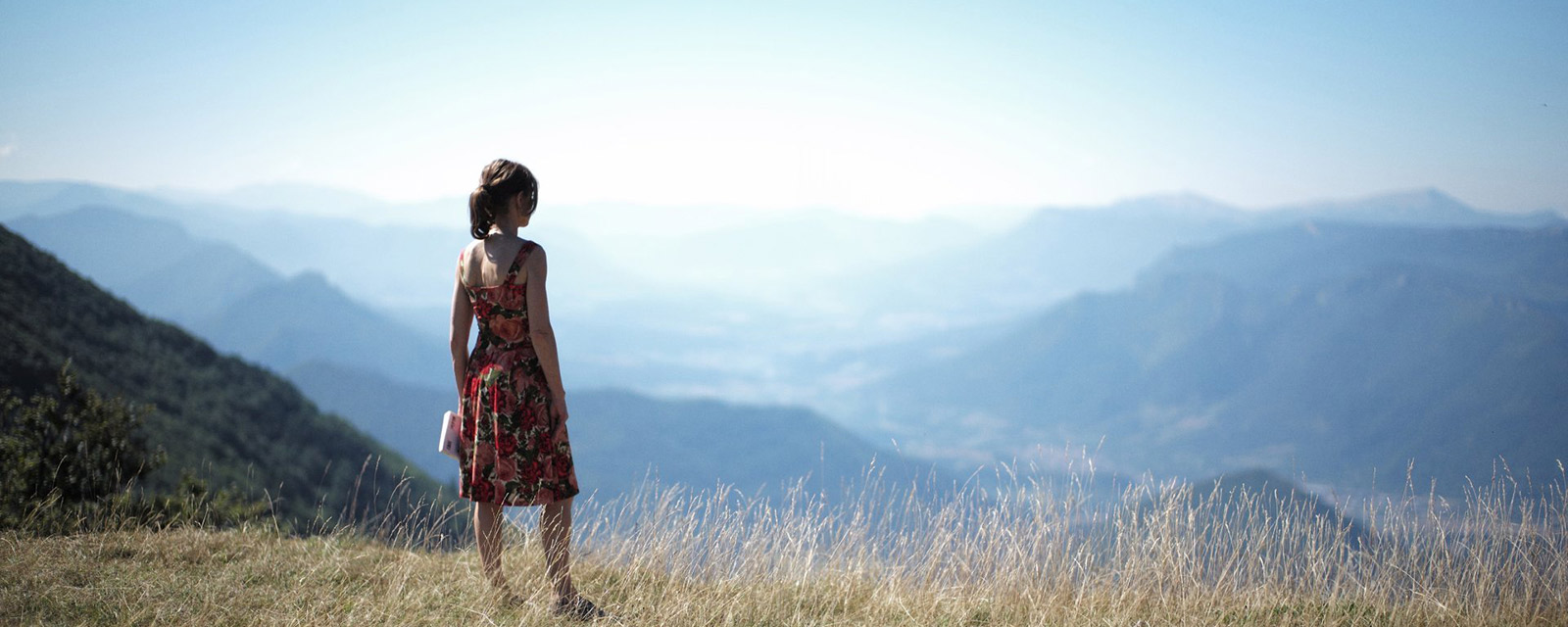 THINGS TO COME (L'avenir)
DIRECTOR: Mia Hansen-Løve
SCREENPLAY: Mia Hansen-Løve
DOP: Denis Lenoir
EDITOR: Marion Monnier
PRODUCTION DESIGNER: Anna Falguères
COSTUME DESIGNER: Rachèle Raoult
SOUND: Vincent Vatoux
CAST: Isabelle Huppert, André Marcon, Roman Kolinka, Edith Scob, Sarah Le Picard, Solal Forte, Elise Lhomeau, Lionel Dray, Grégoire Montana-Haroche, Lina Benzerti
PRODUCER: Charles Gillibert
PRODUCTION: CG Cinéma
CO-PRODUCER: Fabian Gasmia
CO-PRODUCTION: Detail Film, Arte France Cinéma, Rhône-Alpes Cinéma
WORLD SALES: Les Films du Losange
Nathalie teaches philosophy at a high school in Paris. She is passionate about her job and particularly enjoys passing on the pleasure of thinking. Married with two children, she divides her time between her family, former students and her very possessive mother. One day, Nathalie's husband announces he is leaving her for another woman. With freedom thrust upon her, Nathalie must reinvent her life.
Mia Hansen-Løve (1981) made her acting debut at the age of 17 in Olivier Assayas' Late August, Early September. She studied at the Conservatoire d'art dramatique in Paris and wrote for the Cahiers du Cinéma. She then began directing short films. Her debut feature is All Is Forgiven (2005).
2016, 100', France, Germany
Berlinale 2016 (Silver Bear for Best Director)
Imdb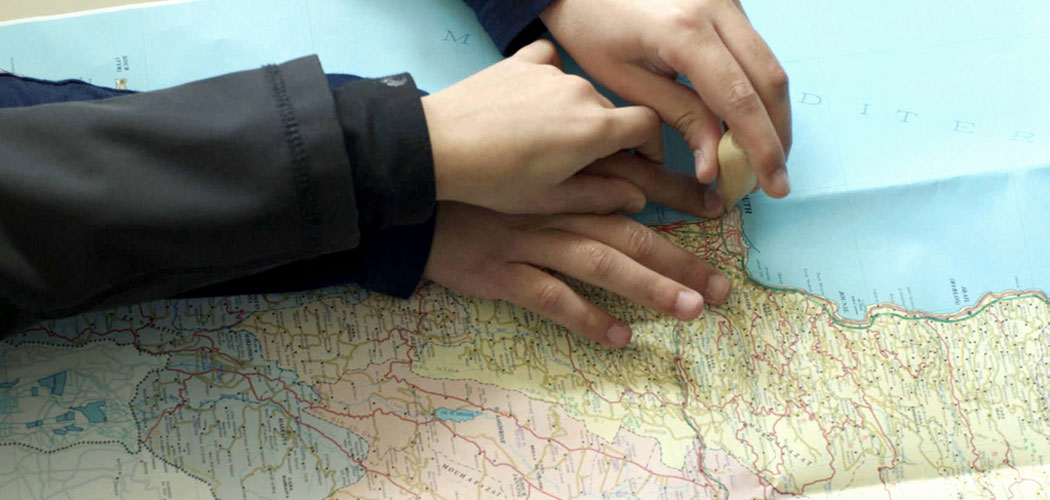 TRAMONTANE

DIRECTOR: Vatche Boulghourjian
SCREENPLAY: Vatche Boulghourjian
DOP: James Lee Phelan

EDITOR: Nadia Ben Rachid

PRODUCTION DESIGNER: Nadine Ghanem
SOUND: Rana Eid

MUSIC: Cynthia Zaven
CAST: Barakat Jabbour, Julia Kassar, Toufic Barakat

PRODUCERS: Caroline Oliveira, Georges Schoucair
PRODUCTION: Rebus Films, Abbout Productions
CO-PRODUCER: Gabrielle Dumon
CO-PRODUCTION: Le Bureau
WORLD SALES: The Bureau Sales

Rabih, a young blind man, lives in a small village in Lebanon. He sings in a choir and edits Braille documents for an income. His life unravels when he tries to apply for a passport and discovers that his identification card, which he has carried his entire life, is a forgery. Traveling across rural Lebanon in search of a record of his own birth, he meets people on the far fringes of society who tell their own stories.

Vatche Boulghourjian (Lebanon) holds an MFA from New York University's Graduate Film Program. His thesis film Fifth Column received a production grant from the Hollywood Foreign Press Association and in 2010 premiered at the Cannes Film Festival (Cinéfondation's Selection), where it was awarded Third Prize.

2016 105' Lebanon, France, Qatar, UAE

La Semaine de la Critique 2016, Cannes
Imdb

---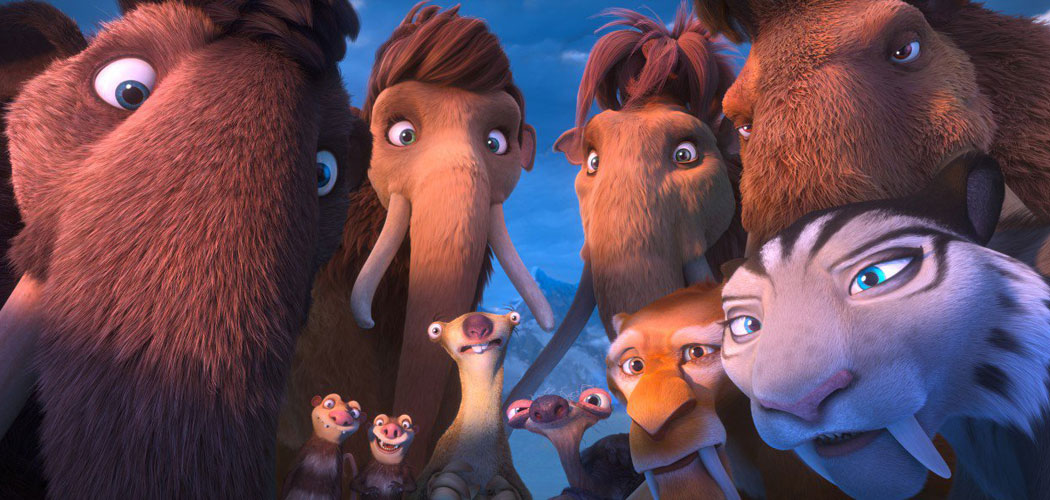 ICE AGE: COLLISION COURSE
DIRECTORS: Mike Thurmeier, Galen T. Chu
SCREENPLAY: Michael Berg, Aubrey Solomon, Michael J. Wilson
DOP: Renato Falcão
EDITORS: Christopher Campbell, Erin Crackel, James Palumbo
LEAD ANIMATOR: Joseph Antonuccio
MUSIC: John Debney
VOICES: Edo Majka, Tarik Filipović, Darija Knez, Ljubo Kerekeš

PRODUCERS: Lori Forte, Carlos Saldanha
PRODUCTIONS: Blue Sky Studios, Twentieth Century Fox Animation
DISTRIBUTION: Blitz film i video distribucija

Scrat's epic pursuit of his elusive acorn catapults him outside of Earth, where he accidentally sets off a series of cosmic events that transform and threaten the planet. To save themselves from peril, Manny, Sid, Diego, and the rest of the herd leave their home and embark on a quest full of thrills and spills, highs and lows, laughter and adventure while traveling to exotic new lands and encountering a host of colorful new characters.
Michael Thurmeier is a Canadian animator and director at Blue Sky Studios. After he joined the studios, he served as an animator for Fight Club and The Sopranos. He later served as a supervising animator for Ice Age, Robots, and Ice Age: The Meltdown. Ice Age: Dawn of the Dinosaurs (2009) was his feature directing debut, followed in 2012 by Ice Age: Continental Drift. Galen T. Chu is a writer and animator of the first Ice Age, and did animation work for Gone Nutty, Ice Age: The Meltdown and Ice Age: Dawn of the Dinosaurs.
2016 94' United States
Imdb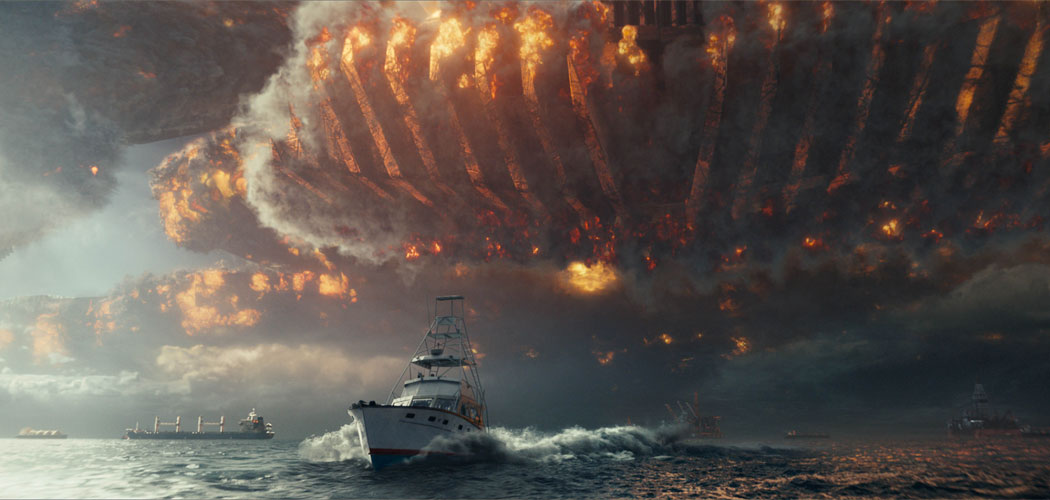 INDEPENDENCE DAY: RESURGENCE
DIRECTOR: Roland Emmerich
SCREENPLAY: Nicolas Wright, James A. Woods, Dean Devlin, Roland Emmerich, James Vanderbilt
DOP: Markus Förderer
EDITOR: Adam Wolfe
PRODUCTION DESIGNER: Barry Chusid
COSTUME DESIGNER: Lisy Christl
SOUND: Paul N.J. Ottosson
MUSIC: Harald Kloser, Thomas Wanker
CAST: Liam Hemsworth, Jeff Goldblum, Bill Pullman, Maika Monroe, Travis Tope, William Fichtner, Charlotte Gainsbourg, Judd Hirsch, Jessie Usher, Brent Spiner, Vivica A. Fox, Angelababy

PRODUCERS: Dean Devlin, Roland Emmerich, Harald Kloser
DISTRIBUTION: Blitz film i video distribucija
We always knew they were coming back. Using recovered alien technology, the nations of Earth have collaborated on an immense defense program to protect the planet. But nothing can prepare us for the aliens' advanced and unprecedented force. Only the ingenuity of a few brave men and women can bring our world back from the brink of extinction.
Roland Emmerich studied Film at the University of Television and Film Munich, where his student film The Noah's Ark Principle opened the 1984 Berlinale. He has directed many box office hits: Universal Soldier, Stargate, Independence Day, Godzilla, The Patriot, The Day After Tomorrow, 2012, etc.

2016 120' USA
Imdb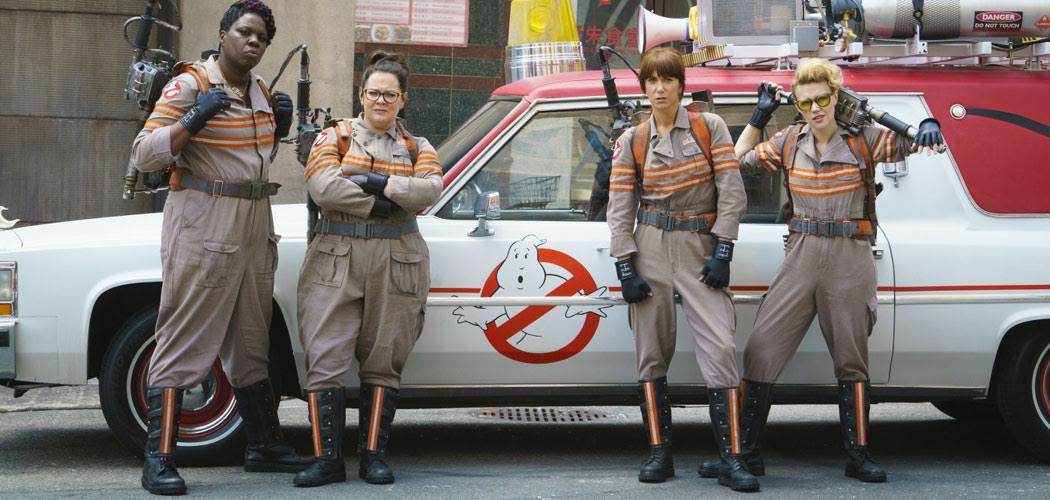 GHOSTBUSTERS
DIRECTOR: Paul Feig
SCREENPLAY: Katie Dippold, Paul Feig
STORY: Dan Aykroyd, Harold Ramis
DOP: Robert Yeoman
EDITOR: Brent White, Melissa Bretherton
PRODUCTION DESIGNER: Jefferson Sage
COSTUME DESIGNER: Jeffrey Kurland
VISUAL EFFECTS SUPERVISOR: Peter G. Travers
SPECIAL VISUAL EFFECTS: Sony Pictures Image works
MUSIC: Theodore Shapiro
CAST: Melissa McCarthy, Kristen Wiig, Kate McKinnon, Leslie Jones, Chris Hemsworth, Charles Dance, Michael Kenneth Williams

PRODUCERS: Ivan Reitman, Amy Pascal
PRODUCTION: Columbia Pictures, Village Roadshow Pictures L Star Capital, Village Roadshow Pictures, The Montecito Picture Company, Pascal Pictures
DISTRIBUTION: Blitz film i video distribucija

Thirty years after the original film conquered the world, Ghostbusters make their return to the big screen with a somewhat different cast. All the elements of supernatural battles that made the original franchise famous are still there, joined by some of the funniest actors working today. Get ready to save the world!

Paul Samuel Feig (1962) is best known for directing Bridesmaids (2011), The Heat (2013) and Spy (2015). He created the critically acclaimed show Freaks and Geeks and directed several episodes of The Office, Arrested Development, Parks and Recreation, Mad Men etc.

2016 110' United States
Imdb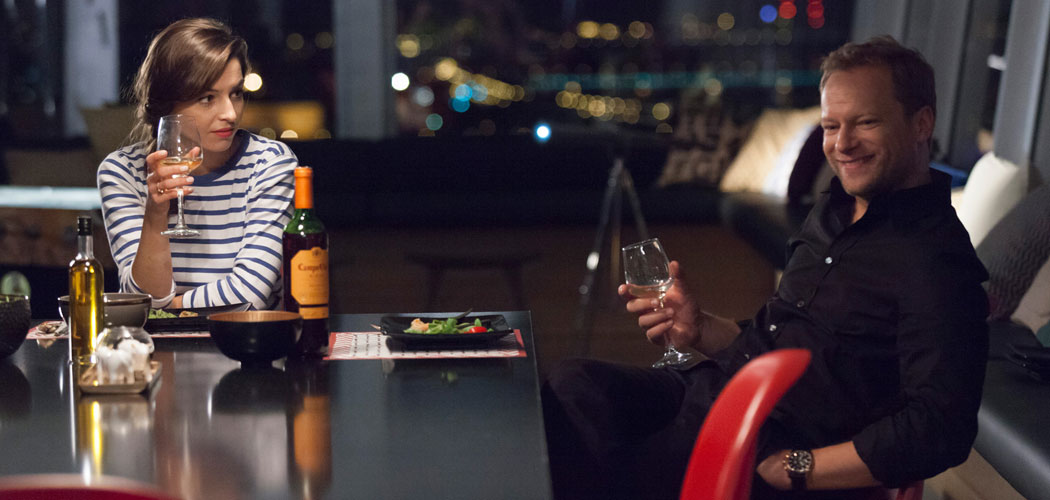 PLANET SINGLE (Planeta singli)

DIRECTOR: Mitja Okorn
SCREENPLAY: Sam Akina, Jules Jones, Mitja Okorn, Łukasz Światowiec, Michał Chaciński, Peter Pasyk, Radoslaw Drabik
STORY: Urszula Antoniak
DOP: Tomasz Madejski
EDITOR: Jaroslaw Barzan
PRODUCTION DESIGNER: Mela Melak
COSTUME DESIGNER: Kalina Lach
MUSIC: Lukasz Targosz
CAST: Maciej Stuhr, Agnieszka Więdłocha, Piotr Głowacki, Weronika Książkiewicz, Tomasz Karolak, Joanna Jarmołowicz, Ewa Błaszczyk, Michał Czernecki, Danuta Stenka

PRODUCERS: Michal Chacinski, Radoslaw Drabik
PRODUCTION: Gigant Films
WORLD SALES: Radosław Drabik, Gigant Films

Tomek is one of the top celebrities, a talk-show host of a controversial and exceptionally popular TV show. Ania, a teacher at a musical school, is a charming, romantic and a bit old fashioned girl looking for Mr. Perfect on an internet dating site.Their paths cross on Valentine's Day at a trendy bar where Ania is hoping to meet the love of her life. Struck by her romanticism, the showman asks her to help him make his show even more entertaining by dating with men met online, so he can satirize various types of men that women can meet on the internet. Her bizarre internet dates turn out to be an instant hit until one day Ania actually meets Mr. Perfect …
Mitja Okorn (1981) is a director. In 2004 his debut feature Here and There (Tu pa tam) became a major hit in his home country of Slovenia. In 2007 he received the British Council's Entrepreneur of the Year Award, and Screen International Magazine listed him as one of 20 European Stars of Tomorrow. He directed a romantic comedy Letters to Santa (2011), the highest grossing Polish film in the past three decades.
2016 136' Poland
Imdb