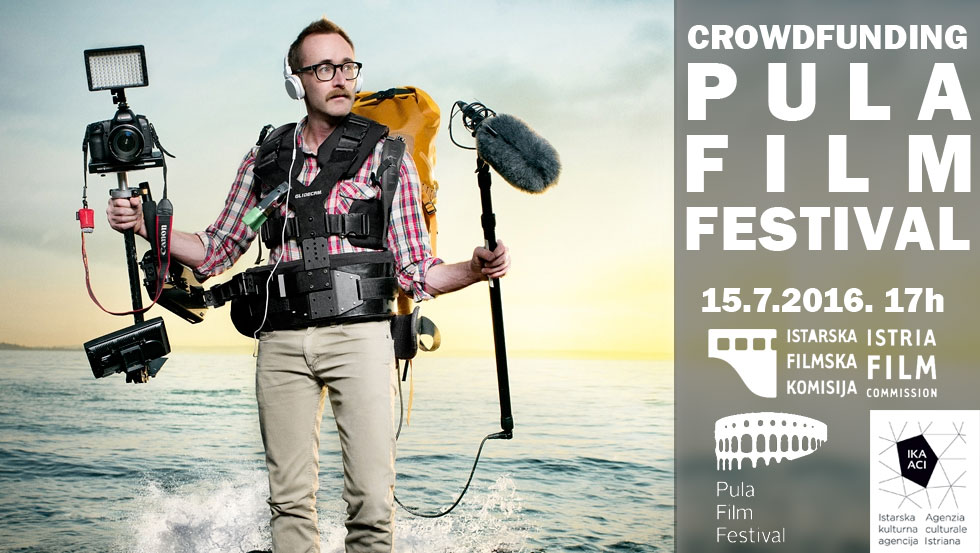 HGK 1, July 15th at 17:00
Many independent filmmakers have raised financial resources for their works through crowdfunding but this has also helped them build their audiences. Over one hundred different campaigns have been launched at Kickstarter and half of these projects involve films. Although mostly established authors, such as Spike Lee or Zach Braff, manage to raise millions for the production of their own films, there are many campaigns that make their films with more modest budgets.

The crowdfunding seminar will gather national filmmakers and enthusiasts who have had the opportunity to create, lead and successfully finance films through group funding. Over ten million kuna have been raised in Croatia so far. Our panellists will explain some basic concepts. Hrvoje Hafner, familiar with national and international crowdfunding industry and blogger at Crowdfunding.hr, will introduce the participants to group funding of film projects. Bruna Bajić, film director from Split, will talk about the experience of raising money for her documentary The Blue Cage through Indiegogo. Jelena Androić, director of the Liburnia Film Festival, will describe her experiences in organizing a fundraising campaign for the festival's audience award. Moreover, there will be a discussion session entitled Can audiences finance films?.
The seminar was organized by the Istrian Film Commission and the Istrian Culture Agency.