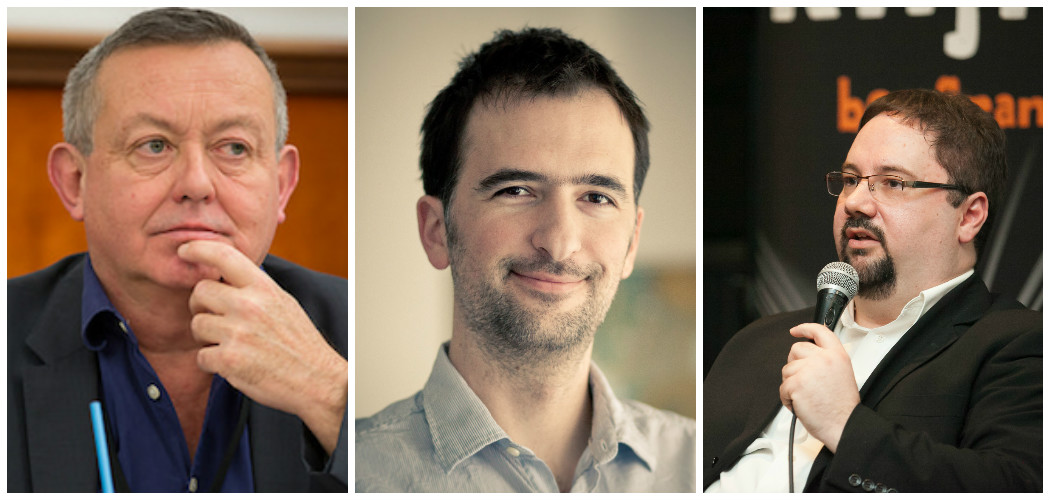 The Jury of the programmes Short Pula and Student films: Chris Auty (Italy, producer), Daniel Kušan (Croatia, director), Daniel Rafaelić (Croatia, film critic)

Chris Auty is the Head of Producing at the National Film and Television School in London and a major international producer. He has worked as a film journalist for the Guardian, the BBC, and The Hollywood Reporter, and as a Managing Director of a production company RPC (1991 – 1999), where he has produced numerous films (Stealing Beauty, Crash), and created the company's international sales offshoot, Hanway Films. In 1998, he was appointed a founder Board Member of the UK Film Council. In 1999, he became the CEO of the film finance company The Film Consortium, where he executive produced many films (My Summer of Love, In This World, 24 Hour Party People). He is the chairman of Raindance.tv and has sat on the advisory board of the British Independent Film Awards since inception. He also sits on the governing board of the European Film Academy.

Daniel Kušan (Zagreb, 1975) holds a degree in Directing from the Zagreb Academy of Dramatic Art. Since 1998, he has been professionally working in film and television and occasionally in theatre as well. In 2000, he directed the TV film The Big Cleaning based on his own screenplay. His first feature film, the children's film Koko and the Ghosts, was the biggest box office hit in 2011 and it received Golden Arenas for best editing and best score, an audience award and a Breza Award for best debutant at the Pula Film Festival. His second feature Love or Death was the biggest Croatian box office success in 2014.

Daniel Rafaelić (1977) is a film historian and film critic. He wrote the book Cinema in the Independent State of Croatia (2013), he authored and directed the award-winning documentary The Other Side of Welles (2005) and wrote the book Cinema of the Sun: Ancient Egypt on Film that will be published in Cairo and Zagreb at the end of 2016. He worked at the Croatian Film Archives as the head of protection and restoration of the national film collection (2007 – 2009). He regularly tackles cinematic topics on the TV show Dobro jutro, Hrvatska and he contributes articles to the magazine Globus and the daily paper Jutarnji list. He lectures at the Zagreb Faculty of Philosophy in the Departments of History, Psychology and Archaeology. He was the president of the FIPRESCI jury at festivals in Cairo and Moscow. He won the Vjekoslav Majcen Award of the Croatian Society of Film Critics for his study of film heritage and the Yugoslav Cinematheque Award for his contribution to cinematic art.