Selected films are:

A Good Wife, Mirjana Karanović, Serbia, Bosnia and Herzegovina, Croatia (Sundance Film Festival 2016, Goteborg Film Festival 2016, FEST 2016 - Best Female Role; Politika's Award, Karlovy Vary International Film Festival 2016)
Full Contact, David Verbeek, Netherlands, Croatia (Toronto Film Festival 2015, Chicago International Film Festival 2015 - Best Cinematography; Best Actress, Palm Springs International Film Festival 2016, Rotterdam International Film Festival 2016)
Houston, We Have A Problem!, Žiga Virc, Slovenia, Croatia, Germany, Czech Republic, Qatar (Tribeca Film Festival 2016)
Interruption, Yorgos Zois, Greece, France, Croatia (Venice Film Festival – Orizzonti 2015, Thessaloniki International Film Festival 2015, Palm Springs International Film Festival 2016)
Lazar, Svetozar Ristovski, Macedonia, Croatia, Bulgaria, France (Warsaw Film Festival 2015, Montpellier Film Festival 2015)
Sparrows, Rúnar Rúnarsson, Iceland, Denmark, Croatia (San Sebastián International Film Festival 2015 - Golden Shell for Best Film, Toronto International Film Festival 2015, Chicago International Film Festival 2015 - Silver Hugo, São Paulo International Film Festival 2015 - Best Film, Best Screenplay, Thessaloniki International Film Festival 2015 - Artistic Achivement Award, Les Arcs European Film Festival 2015 - Crystal Arrow for Best Film, Best Actor, Best DOP, the press Prize, Göteborg Film Festival 2016 - FIPRESCI Award, Edinburgh International Film Festival 2016)

Out of competition:
The Liberation of Skopje, Rade Šerbedžija and Danilo Šerbedžija, Macedonia, Croatia, Finland, United Kingdom
---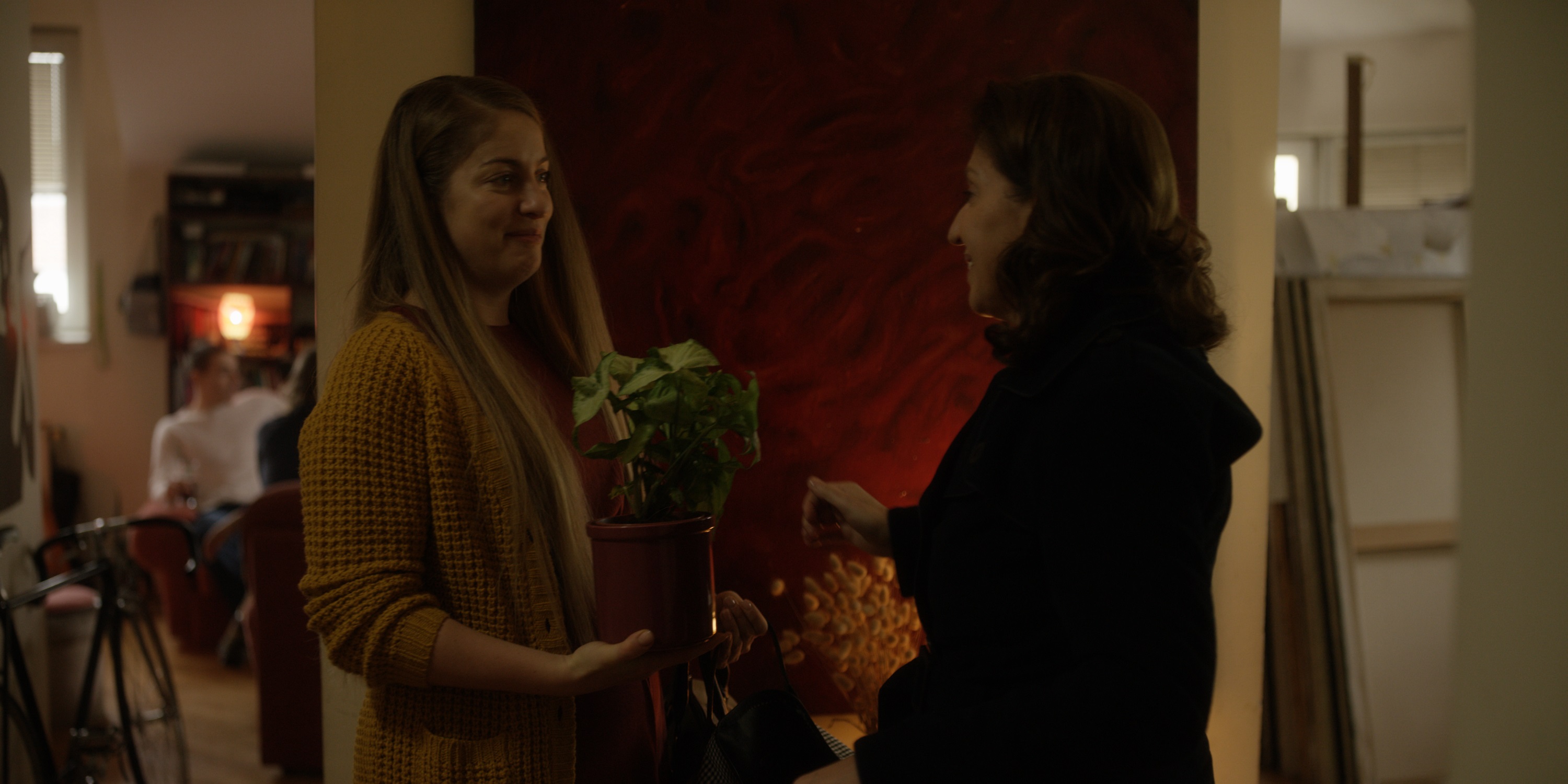 A GOOD WIFE (Dobra žena)
DIRECTOR: Mirjana Karanović
SCREENPLAY: Mirjana Karanović, Stevan Filipović, Darko Lungulov
DOP: Erol Zubčević
EDITOR: Lazar Predojev
PRODUCTION DESIGNER: Nenad Marković
COSTUME DESIGNER: Boris Čakširan
SOUND, MUSIC: Dejan Pejović
MAKE-UP: Tina Šubic
LEAD ACTRESS: Mirjana Karanović
LEAD ACTOR: Boris Isaković
SUPPORTING ACTRESSES: Jasna Đuričić, Ksenija Marinković, Hristina Popović, Anđelika Simić, Olivera Viktorović, Isidora Simijonović, Zinaida Dedakin
SUPPORTING ACTORS: Bojan Navojec, Vlado Kerošević, Ermin Bravo, Jovan Belobrković
PRODUCER: Snežana Penev
PRODUCTION: This & That Productions (RS)
CO-PRODUCERS: Siniša Juričić, Jasmila Žbanić, Damir Ibrahimović
CO-PRODUCTION: Nukleus film (HR), Deblokada (BA), Cineplanet (RS)
DISTRIBUTION: Nukleus film
WORLD SALES: Films Boutique
After thirty years of marriage, the heroine Milena (50) discovers a secret about her husband that forces her to make a decision whether to continue to live hiding the truth from herself, or leave everything that was previously acquired and start a new chapter, which is pretty scary at her age.
Mirjana Karanović (1957) is a Serbian actress known for many important roles. She made her first screen appearance in Srđan Karanović's film Petria's Wreath. Her world fame came with the role of the mother in Emir Kusturica's When Father Was Away on Business. One of her most significant roles was that of Esma in Jasmila Žbanić's Grbavica (Golden Bear for best film at Berlinale). This role garnered her a nomination for the European Film Academy Award in 2006. A Good Wife marks Mirjana's directorial debut.
Serbia, Bosnia and Herzegovina, Croatia 2016 | 94'5''
feature film, drama

First feature

Sundance Film Festival 2016, Goteborg Film Festival 2016, FEST 2016 - Best Female Role; Politika's Award, Karlovy Vary International Film Festival 2016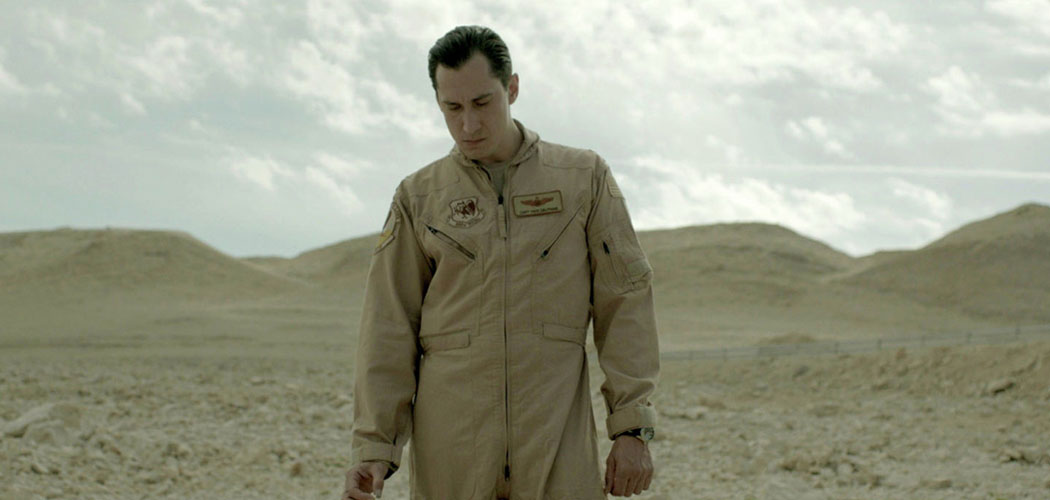 FULL CONTACT

DIRECTOR: David Verbeek
SCREENPLAY: David Verbeek
DOP: Frank van den Eeden
EDITOR: Sander Vos
PRODUCTION DESIGNER: Mario Ivezić
COSTUME DESIGNER: Zorana Meić
SOUND: Hrvoje Petek, Peter Warnier
MUSIC: David Boulter
MAKE-UP: Ana Bulajić-Črček
LEAD ACTRESS: Lizzie Brochere
LEAD ACTORS: Gregoire Colin, Slimane Dazi
SUPPORTING ACTRESS: Lizzie Brocherre
SUPPORTING ACTORS: Gregoire Colin, Slimane Dazi, Adlan Abdelmongy, Adlan Elsayed, Yahya Bushara, Abdalla Abdelrahem, Robert Jozinović, Codie Ciuk, Marko Mance, Joshua Rocchio, Omer Dražen Saadalla, Kamdi Nnanna Eloji
PRODUCER: Eva Eisenloeffel, Leontine Petit, Joost de Vries
PRODUCTION: Lemming Film (NL)
CO-PRODUCERS: Siniša Juričić, Peter Warnier
CO-PRODUCTION: Jaako dobra produkcija, Nukleus film (HR), Wild at Art (NL)
DISTRIBUTION: Nukleus film
WORLD SALES: BAC Films
Full Contact is a contemporary tale of a man who accidentally bombed a school through a remotely operated drone plane. Ivan, operating the plane from a faraway air force base, has never been to the foreign countries of his attacks, nor has he ever touched the plane he uses to kill. Modern warfare keeps him safe and disconnected from his prey. However, after this incident Ivan's disconnectedness starts to apply to everything in his life. He is unable to get the men he killed out of his head and from there on the narrative melts down to become a road movie of the subconscious.
David Verbeek (1980) is a Dutch filmmaker. He graduated from the Amsterdam Film Academy. He has directed the features Beat (2004), Shanghai Trance (2008), R U There (2010), Club Zeus (2011) and How to Describe a Cloud (2013).
Netherlands, Croatia 2015 | 105'
feature film, drama

Toronto Film Festival 2015, Chicago International Film Festival 2015 - Best Cinematography; Best Actress, Palm Springs International Film Festival 2016, Rotterdam International Film Festival 2016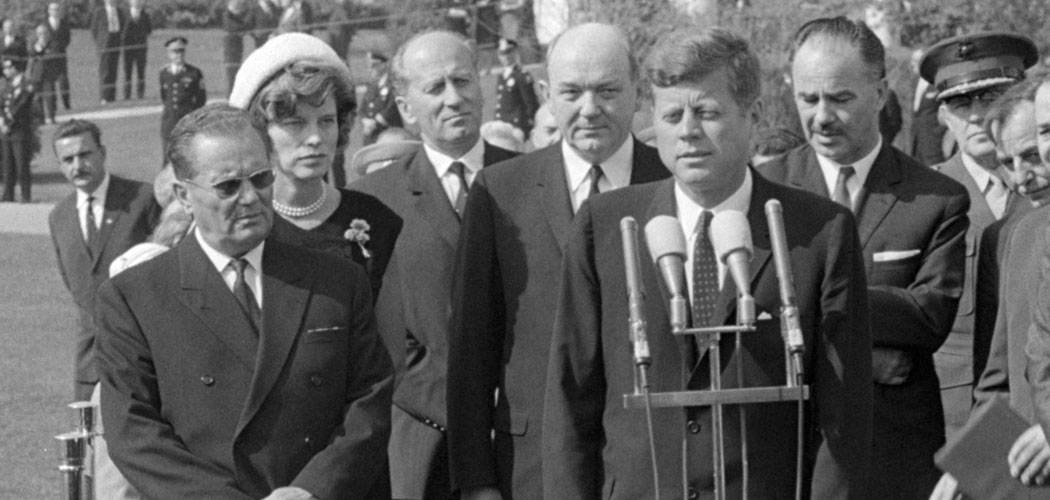 HOUSTON, WE HAVE A PROBLEM! (Houston, imamo problem!)
DIRECTOR: Žiga Virc
SCREENPLAY: Žiga Virc, Boštjan Virc
DOP: Andrej Virc
EDITOR: Vladimir Gojun
COSTUME DESIGNER: Zorana Meić
SOUND: Matjaž Moraus Zdešar, Julij Zornik
MAKE-UP: Ivana Pralija

PRODUCER: Boštjan Virc
PRODUCTION: Studio Virc (SI)
CO-PRODUCERS: Siniša Juričić, Ingmar Trost, Hanka Kastelicova, Jutta Krug, Jaka Hemler
CO-PRODUCTION: Nukleus film (HR), Sutor Kolonko (DE), HBO Europe, RTV Slovenija (SI), WDR (DE),
DISTRIBUTION: Nukleus film
WORLD SALES: Studio Virc
The cold war, the space race, and NASA's moon landing are landmark events that defined an era. But they are also fodder for conspiracy theories. In Houston, We Have a Problem! filmmaker Žiga Virc adds new material to the discussion on both fronts. This intriguing docufiction explores the myth of the secret multi-billion-dollar deal behind America's purchase of Yugoslavia's clandestine space program in the early 1960s.
Film and television director Žiga Virc (1987) graduated from the Academy of Theatre, Radio and Television in Ljubljana. His short film Trieste is Ours was among the five finalists for the Student Academy Awards 2010. Virc has directed numerous award-winning commercials, documentary and fiction works. His work is characterized by a combination of a dramatic visual style and a detailed approach, making it appealing to a wide audience.

Slovenia, Croatia, Germany, Czech Republic, Qatar 2016 | 88'
feature docu-fiction
First feature

Tribeca Film Festival 2016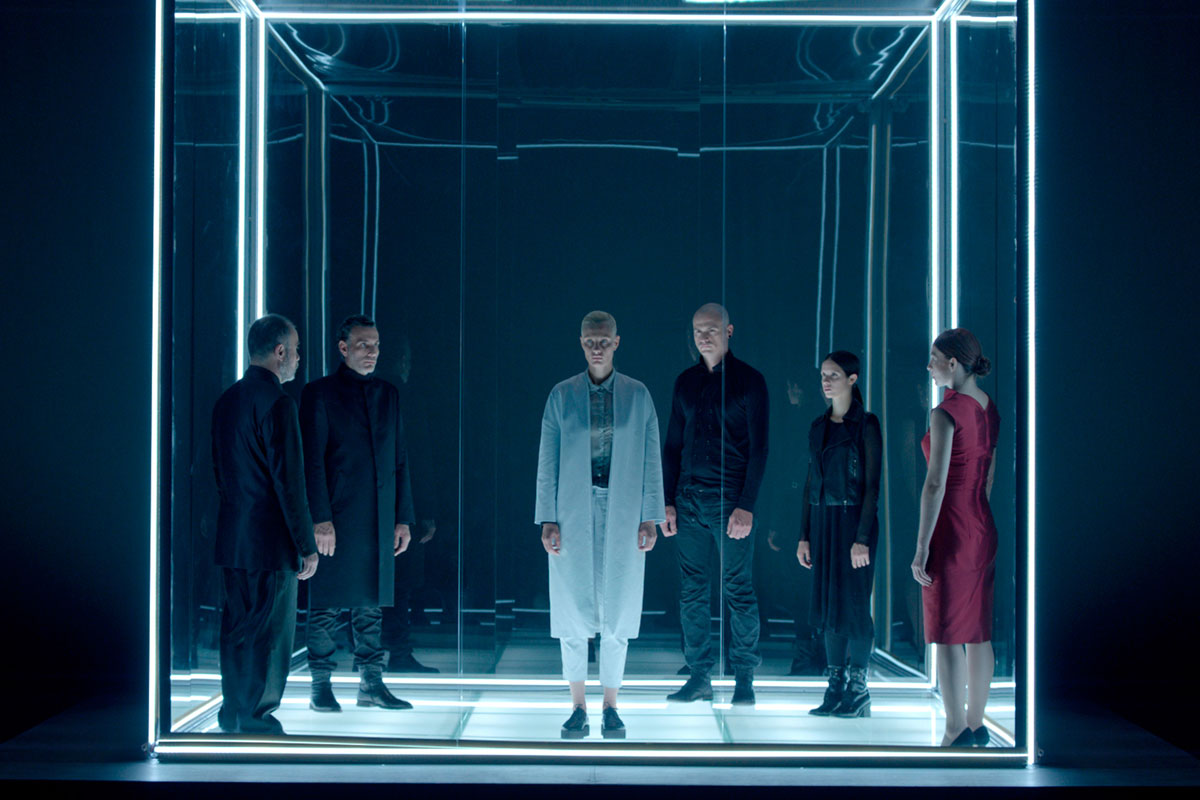 INTERRUPTION (Τρήμα)
DIRECTOR: Yorgos Zois*
SCREENPLAY: Yorgos Zois*, Vasilis Kyriakopoulos
DOP: Yannis Kanakis*
EDITOR: Yannis Chalkiadakis
PRODUCTION DESIGNER: Spyros Laskaris
COSTUME DESIGNER: Zorana Meić, Eva Goulakou
SOUND: Hrvoje Petek, Alexandros Sidiropoulos, Aris Louziotis, Hervé Buirette
MUSIC: Sylvain Chauveau
MAKE-UP: Anne-Valérie Chiabaut
LEAD ACTOR: Alexandros Vardaxoglou
SUPPORTING ACTRESSES: Sofia Kokkali, Romanna Lobats, Angeliki Margeti, Natassa Brouzioti, Maria Kallimani, Areti Seidaridou, Elena Topalidou, Maria Filini, Daphne Ioakimidou-Patakia, Alexia Kaltsiki, Effi Rabsilber
SUPPORTING ACTORS: Pavlos Iordanopoulos, Hristos Karteris, Aineias Tsamatis, Constantinos Voudouris, Spyros Sidiras, Christos Sougaris
PRODUCER: Maria Drandaki
PRODUCTION: Pan Entertainment (GR)
CO-PRODUCERS: Elie Meiroviz, Siniša Juričić
CO-PRODUCTION: EZ Films (FR), Jaako dobra produkcija, Nukleus film (HR)
DISTRIBUTION: Nukleus film
WORLD SALES: EZ Films
A postmodern theatre adaptation of a classic Greek tragedy takes place in a central theatre of Athens. Like every night, the audience take their seats and the play begins. Suddenly, the lights on stage go out. A group of young people, dressed in black and carrying guns, come up on stage. They apologise for the interruption and invite people from the audience to participate on stage. The play resumes with a main difference; life imitates art and not the opposite.
Yorgos Zois (Athens, 1982) presented his debutant short film Casus Belli at the 2010 Venice Film Festival. His second short film Out of Frame was premiered at the 2012 Venice Film Festival, winning the European Film Award for best European short film. Interruption marks his feature directorial debut.
Greece, France, Croatia, 2015 | 110'21''
feature film, drama

First feature

Venice Film Festival – Orizzonti 2015, Thessaloniki International Film Festival 2015, Palm Springs International Film Festival 2016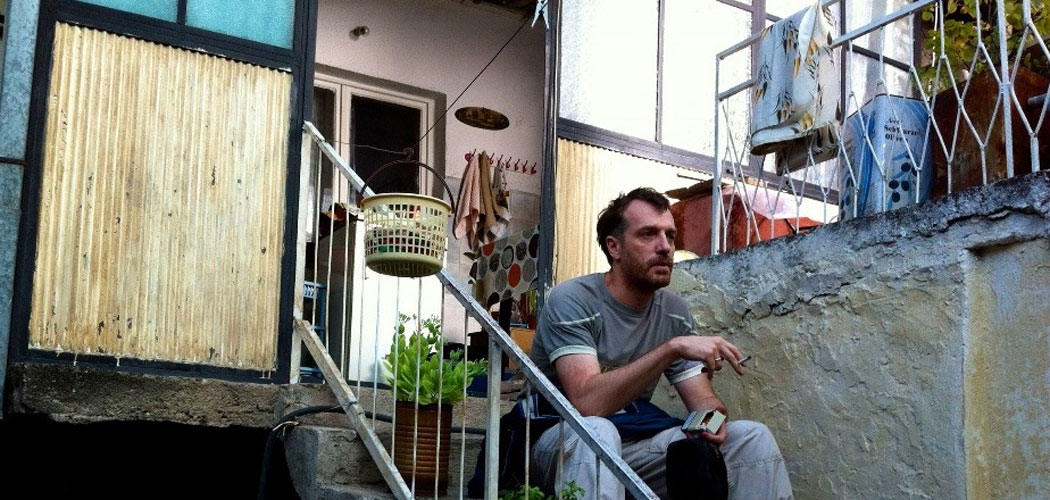 LAZAR
DIRECTOR: Svetozar Ristovski
SCREENPLAY: Svetozar Ristovski, Grace Lea Troje
DOP: Dejan Dimeski
EDITOR: Atanas Georgiev, Benoit Delbove
PRODUCTION DESIGNER: Igor Toševski
COSTUME DESIGNER: Nevena Čaklović, Katarina Kolimbatović
SOUND: Srđan Kurpijel, Igor Popovski
MUSIC: Tuomas Kantelinen
MAKE-UP: Mojca Gorogranc
VISUAL EFFECTS: Aleksandar Visemirski
LEAD ACTRESS: Nataša Petrović
LEAD ACTORA: Vedran Živolić
SUPPORTING ACTRESSES: Krasimira Kuzmanova, Violeta Sapkovska
SUPPORTING ACTORS: Goran Navojec, Dejan Lilić, Toni Mihajlovski
PRODUCERS: Svetozar Ristovski, Igor A. Nola
PRODUCTION: Small Moves Films (MK)
CO-PRODUCERS: Galina Toneva, Kiril Kirilov, Guillaume De Seille
CO-PRODUCTION: Gala Film (BG), Arizona Productions (FR), MP Film Production (HR)
WORLD SALES: Arizona Films
Present day Macedonia. Lazar works as a "bait" who distracts the police, and overlooks the transfer of illegal immigrants across the border with the EU. Intelligent and discreet, he lives under the patronage of the local mobster, and is able to support his family with the money he makes from the trafficking. He falls in love with a young student, and he starts to contemplate changing his life. Reluctantly, he brings in his brother in law, Toni, to join the smuggling gang. Toni is responsible for the drowning of one of the immigrants, Lazar has to make the impossible decision.
Svetozar Ristovski (Velež, 1972) graduated Film and TV Directing at the St Cyril and Methodius University in Skopje. Films: Joy of Life (2001), Mirage (2004), Dear Mr Gacy (2009). In 2014, he co-produced Croatian film These Are The Rules by Ognjen Sviličić.
Macedonia, Croatia, Bulgaria, France 2015 | 100'
feature film, drama

Warsaw Film Festival 2015, Montpellier Film Festival 2015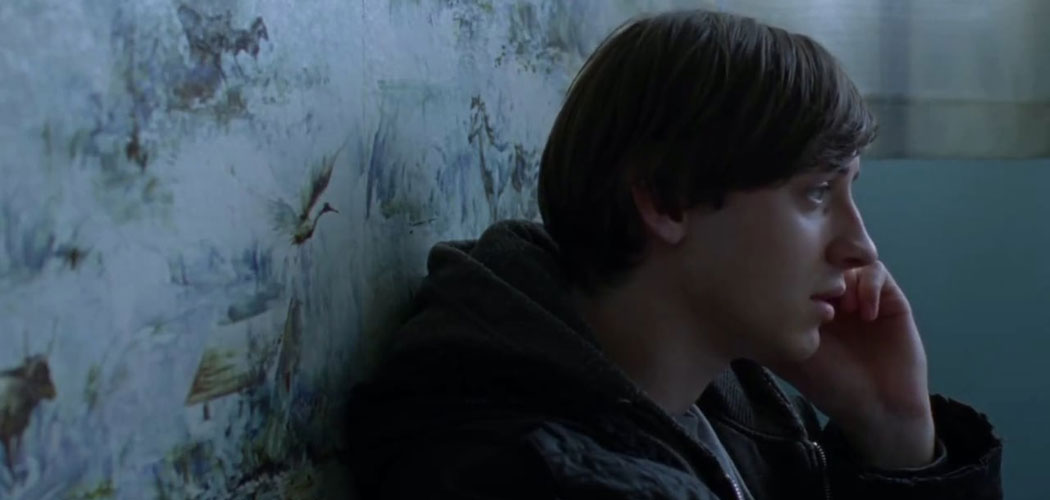 SPARROWS (Þrestir)
DIRECTOR: Rúnar Rúnarsson
SCREENPLAY: Rúnar Rúnarsson
DOP: Sophia Olsson
EDITOR: Jacob Secher Schulsinger
PRODUCTION DESIGNER: Marta Luiza Macuga
COSTUME DESIGNER: Helga Rós Hannam
SOUND: Gunnar Oskarsson
MUSIC: Kjartan Sveinsson
MAKE-UP: Áslaug D. Sigurðardóttir
LEAD ACTRESS: Rakel Björk Björnsdóttir
LEAD ACTORS: Atli Óskar Fjalarsson, Ingvar E. Sigurðsson
SUPPORTING ACTRESS: Kristbjörg Kjeld
SUPPORTING ACTOR: Rade Šerbedžija
PRODUCERS: Mikkel Jersin, Rúnar Rúnarsson
PRODUCTION: Nimbus Film (DN), Nimbus Iceland (IS),
CO-PRODUCERS: Igor A. Nola, Lilja Ósk Snorradóttir
CO-PRODUCTION: MP Film Productions (HR), Pegasus Pictures (IS), Halibut Iceland (IS)
WORLD SALES: Versatile
Sparrows is a journey from innocence to adulthood. It takes place during a summer in a remote, Icelandic fishing village, which is in decline. During the nights at this time of the year, it is a place where the sun does not set. 16-year old boy Ari has been living with his mother in Reykjavik and is suddenly sent back to the remote Westfjords to live with his father Gunnar. There, he has to navigate a difficult relationship with his father, and he finds his childhood friends changed. In these hopeless and declining surroundings, Ari has to step up and find his way.
Rúnar Rúnarsson (Reykjavík, 1977) made his feature film debut at the Directors Fortnight in Cannes 2011 with Volcano. He was nominated for the Oscars in 2006 (The Last Farm), the Palme d'Or in Cannes 2008 and the European Film Awards in 2008 (2 Birds).
Iceland, Dennmark, Croatia 2015 | 99'
feature film, drama

San Sebastián International Film Festival 2015 - Golden Shell for Best Film, Toronto International Film Festival 2015, Chicago International Film Festival 2015 - Silver Hugo, São Paulo International Film Festival 2015 - Best Film, Best Screenplay, Thessaloniki International Film Festival 2015 - Artistic Achivement Award, Les Arcs European Film Festival 2015 - Crystal Arrow for Best Film, Best Actor, Best DOP, the press Prize, Göteborg Film Festival 2016 - FIPRESCI Award, Edinburgh International Film Festival 2016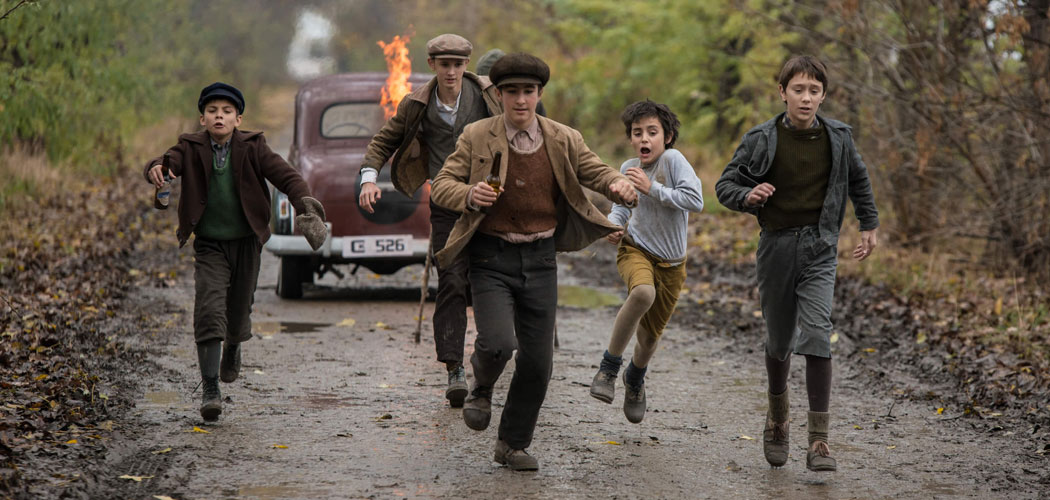 THE LIBERATION OF SKOPJE (Osloboduvanje na Skopje)
DIRECTOR: Rade Šerbedžija, Danilo Šerbedžija
SCREENPLAY: Dušan Jovanović, Rade Šerbedžija, Danilo Šerbedžija
DOP: Dejan Dimeski
EDITOR: Nicolas Gaster
PRODUCTION DESIGNER: Ivan Bartling
COSTUME DESIGNER: Željka Franulović
SOUND: Kirka Sainio
MUSIC: Tuomas Kantelinen, Vlatko Stefanovski
MAKE-UP: Ana Bulajić Črček
SPECIAL EFFECTS: Branko Repalust
LEAD ACTRESS: Lucija Šerbedžija
LEAD ACTOR: David Todosovski
SUPPORTING ACTRESS: Silvija Stojanovska
SUPPORTING ACTORS: Mikko Nousiainen, Rade Šerbedžija, Petar Mirčevski
PRODUCERS: Igor A. Nola, Gorjan Tozija, Robert Naskov, Vladimir Anastasov
PRODUCTION: Partysans (MK)
CO-PRODUCER: Danilo Šerbedžija, Arto Halonen, Mike Downey, Sam Taylor
CO-PRODUCTION: Lijeni film (HR), Art Films (FI), F&ME (UK), MP filmska produkcija (HR)
DISTRIBUTION:
WORLD SALES:

Skopje 1941, the city occupied by Germans and their Bulgarian allies. Zoran, a boy of 11, witnesses the horrors of war. Zoran's father is away fighting in the partisan army. Zoran's mother and a German officer develop a special affection to one another.

Danilo Šerbedžija (1971) holds a degree in Philosophy and Greek from the Faculty of Humanities and Social Sciences in Zagreb. He obtained his M.A. at the Ohio University School of Film, under the mentorship of Rajko Grlić. His first feature film Seventy-Two Days won 3 Golden Arenas and a Golden Gate Audience Award at the 2010 Pula Film Festival. In 2015, he directed the short film Walnut, a segment in the omnibus Zagreb Stories Vol. 3. Currently, he is in the pre-production phase with his feature film Tereza 33.
Rade Šerbedžija is one of the best known Croatian actors. He has played many prominent stage roles and he appeared in more than 170 films. Some of the most notable national screen appearances include Cyclops, Evening Bells, Variola Vera and Seventy-Two Days. After Milcho Manchevski's Before the Rain, winner of Venice, the door of the world cinema opened up for him and he appeared in Eyes Wide Shut, The Saint, Mission: Impossible II, etc. He has directed about ten theatrical productions. He is a professor of acting at the University of Rijeka. He has played King Lear at Fort Minor on Mali Brijuni island for already 16 years.
Macedonia, Croatia, Finland, United Kingdom, 2016 | 111'
feature film, drama

first feature

Imdb