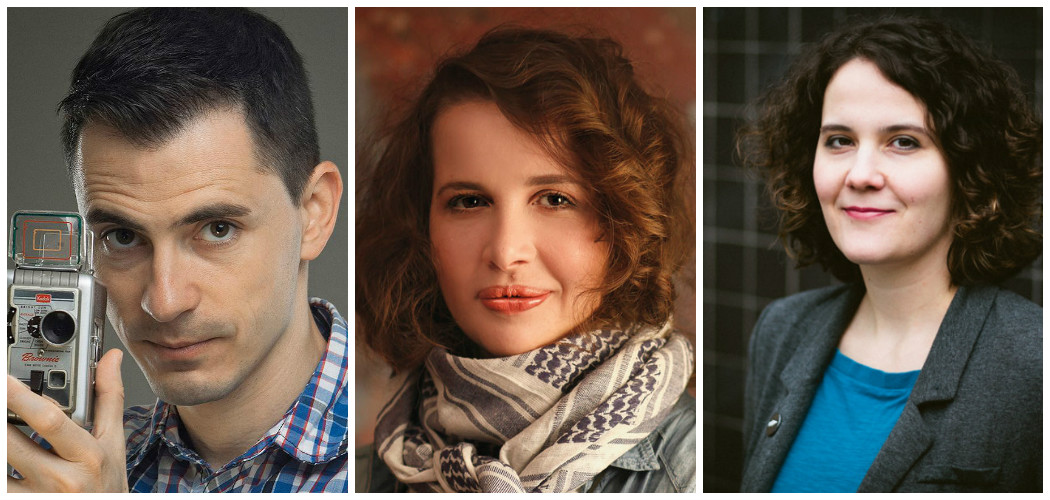 The Jury of the International Programme: Stevan Filipović (Serbia, director and film editor), Ivona Juka (Croatia, director), Gaby Babić (Germany, Wiesbaden Festival director)

Stevan Filipović (Beograd, 1981) holds a degree in Editing from the Belgrade Faculty of Dramatic Arts. He directed several feature films: Sheitan's Warrior (2006), Skinning (2010) and Next to me, winner of the Golden Arena for best film in the international programme of the 62nd Pula Film Festival. Together with Mirjana Karanović he co-wrote A Good Wife that will be presented as part of the main competition programme of this year's Pula Film Festival. He edited Maja Miloš's film Clip (2012). He contributes articles to the online platform Peščanik and the daily paper Danas.
Ivona Juka holds a degree in Acting and Film Directing from the Academy of Dramatic Art in Zagreb. As a student she made a short film for the European Film Academy awards ceremony. She participated at the EFA conference Cinema of Tomorrow as one of the most promising European directors. Her full-length documentary Facing the Day won a number of awards: Heart of Sarajevo at the Sarajevo Film Festival, Grand Prix at the Croatian Film Days, Wiesbaden goEast award, etc. She authored award-winning short films Garbage, Editing and View From a Well. Her feature length debut You Carry Me received nine awards and had its world premiere at the International Film Festival Karlovy Vary.
Gaby Babić (1976) obtained her Master's degree in Political Science, German Literature and Theory of Theater, Film and Media. She taught at German universities in Frankfurt, Konstanz and Paderborn. As a film curator, she has worked for various festivals and cultural institutions, including Goethe Institute Sarajevo, Oberhausen Short Film Festival and Künstlerhaus Mousonturm in Frankfurt. She is the director of goEast – Festival of Central and Eastern European Film in Wiesbaden.