Barakude, Peter Radovich Jr.
Confusions - recording of theatre performance, Branko Brezovec
The Paper, Dalibor Matanić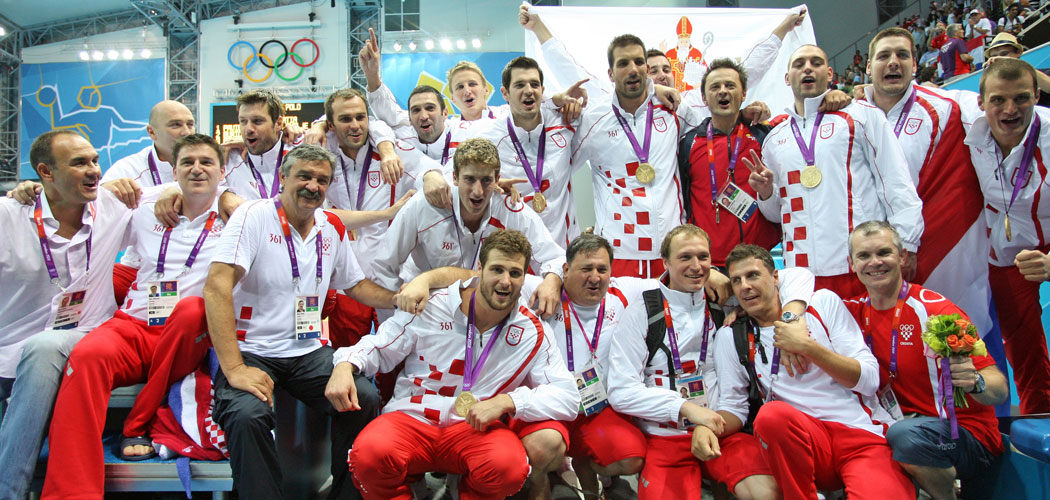 BARAKUDE
DIRECTOR: Peter Radovich Jr.
SCREENPLAY: Peter Radovich, Jr., Mirjana Mia Pećina
DOP: Ivo Biočina
EDITOR: Andrew Stern
PROTAGONISTS: Ivica Tucak, Josip Pavić, Pero Kuterovac, Ivan Asić, Sandro Sukno, Paulo Obradović Medo, Nikša Dobud, Maro Joković, Andro Bušlje, Petar Muslim, Ratko Rudić

PRODUCER: Mirjana Mia Pećina
PRODUCTION: Lot 28 Studio
CO-PRODUCTION: Hrvatski vaterpolski savez
Water polo is a sport that has garnered Croatia the largest number of trophies and in 2012 the team wins everything: the European Championship, the World Championship, the Olympic gold medal. And that's when Ratko Rudić and several longtime players, including the team captain, leave. Everything has to start from the beginning. Everything except the players' eagerness to stay on top of the world. This eagerness remains present and equally strong. Next to Josip Pavić, the new captain, and Ivica Tucak, the new coach, they start anew. But it might not be that simple. They play Montenegro in Zagreb and this game breaks their winning streak. But when they play the same opponent in Kotor, everything changes. How will they get to the World Championship in Barcelona?

Peter Radovich, Jr. worked on all major sporting events broadcast on American television, including the Olympics, the Super Bowl, Wimbledon and the NBA finals. Apart from live television broadcasts, Radovich also produced a series of programmes entitled Inside the NFL, the icon of America's sports television. He has won 29 Emmys. He filmed Barakude for two years on more than twenty different locations.

2014 85' Croatia
documentary film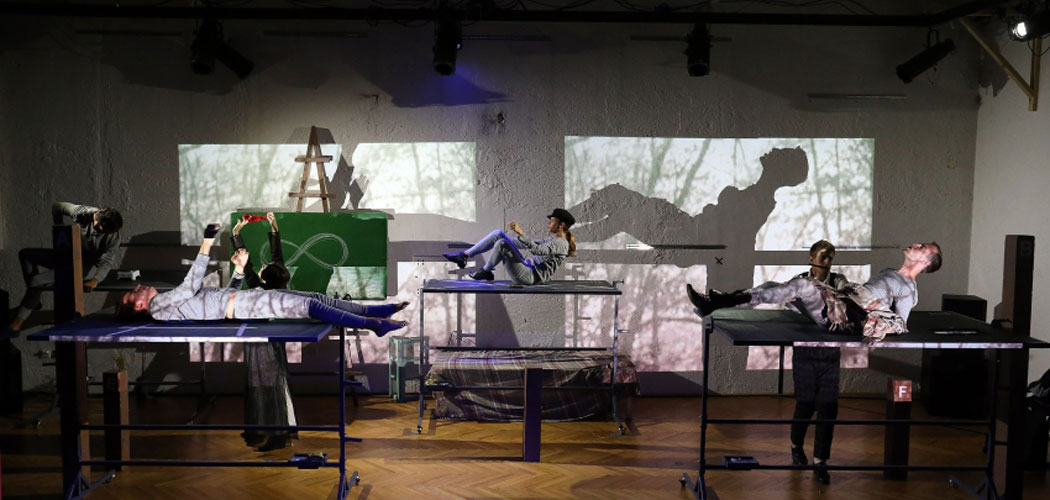 CONFUSIONS - recording of theatre performance
premiere September 17, 2014 Abrons Arts Center, New York
DIRECTOR: Branko Brezovec
BASED ON: The Confusions of Young Törless, Robert Musil
SCENE, FILMS SELECTION: Tihomir Milovac
PRODUCTION DESIGNER: Veronika Radman
COSTUME DESIGNER: Irena Sušac
MUSIC: Peteris Vasks, Richard Wagner
VIDEO EDITING: Ivan Marušić Klif
ASSITANT DIRECTOR AND MOVEMENT: Natalija Manojlović
ASSITANT DIRECTOR AND SCREENING: Ivan Planinić
LIGHT: Petar Strmečki
TECHINCAL ASSISTANT: Stjepan Filipec Ges
CAST: Romano Nikolić, Hrvojka Begović, Adrian Pezdirc, Domagoj Janković, Dado Ćosić, Ognen Drangovski, Suzana Brezovec, Tihomir Milovac

PRODUCERS: Nebojša Taraba, Miodrag Sila
PRODUCTION: Eurokaz, Akademija dramske umjetnosti
CO-PRODUCTION: Domino
The play is based on the novel The Confusions of Young Torless by Robert Musil. The novel centres on a young man named Torless, faced with emotional and sexual development in a military boarding school on the periphery of the Habsburg Monarchy. The structure of Confusions is defined by the duration, tempo and dynamics of the score. The first part of the play relies on the furious Symphony No. 2 by Latvian composer Peteris Vasks while in the second part the final scene of Wagner's Siegfried warns about the background context of sexually and gender confused protagonists.
Branko Brezovec (1955) graduated in theatre direction at the Academy of Dramatic Art in Zagreb. Since 2002 he has been teaching at the Academy, Department for Theatre Directing and Radiophonics. Brezovec directed all over the world, working in different genres (opera, multi-media spectacles, "metaphysical comedy", etc.). He started directing under the influence of Brecht and Artaud and he used innovative dramaturgy systems that connect several different and inconsistent plays into one unit from which he builds different theater symbols and aspects with a variety of signs and meanings. Plays: A Day in the Life of Ignac Golob (1977), Brecht 1917 (1985), Why are We in Vietnam, Minnie? (1988), Three Noras Waiting for Baal (1993), Grand Master of all Villains (2001), Kamov, Necrography / Moulin Rouge (2003), The Glembays (2007), In Agony (2008), Salome (2010), The Flying Dutchman (2013), etc.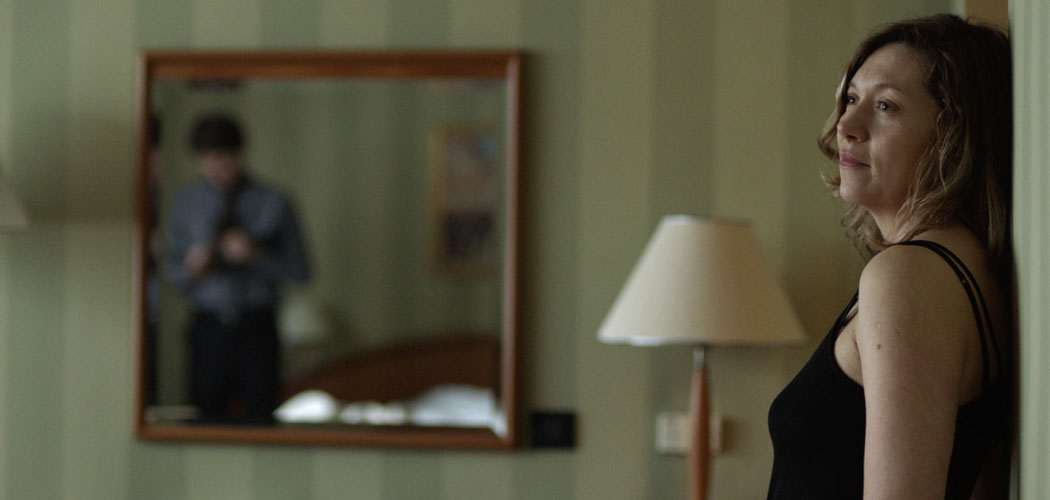 THE PAPER (Novine)
DIRECTOR: Dalibor Matanić
SCREENPLAY: Ivica Đikić
DOP: Danko Vučinović
EDITOR: Tomislav Pavlic
PRODUTION DESIGNER: Veronika Radman
COSTUME DESIGNER: Sanja Šeler
SOUND: Hrvoje Petek
MUSIC: Jura Ferina, Pavao Miholjević
MAKE-UP: Tina Jesenković
LEAD ACTRESS: Branka Katić
LEAD ACTOR: Trpimir Jurkić
SUPPORTING ACTRESSES: Olga Pakalović, Tihana Lazović, Edita Karađole, Anja Matković
SUPPORTING ACTORS: Aleksandar Cvjetković, Dragan Despot, Goran Marković, Zijad Gračić
PRODUCER: Nebojša Taraba, Miodrag Sila
PRODUCTION: Drugi plan za Hrvatsku radioteleviziju
A serious traffic accident with three fatalities leads to a change of ownership of Rijeka-based daily paper The Paper. Influential construction tycoon Mario Kardum is suddenly in a hurry to take over The Paper when journalists start investigating the mysterious accident involving the future owner. A sudden change of ownership leads to internal turmoil caused by power struggle, vanity and ambitions. In the centre of these events are Martin Vidov and Alenka Jović-Marinković, both of whom take the function of editor-in-chief at a certain point. This is a story about betrayal, surrender and disintegration of human integrity under the pressure of vanity, conformism and existential fears. A story about journalism and about what journalism could have been.
Dalibor Matanić (1975) is a film, theatre and commercial director. He holds a degree in Film and Television Directing from the Zagreb Academy of Dramatic Art. He authored award-winning films, theatrical productions and a number of successful commercials. Film credits: The High Sun (2015), Handymen (2013), Daddy (2011), The Lika Cinema (2008), Hundred Minutes of Glory (2005), Fine Dead Girls (2002), etc. Among many international awards, including the Un Certain Regard Jury Prize at the 68th Cannes Film Festival for The High Sun, he is a two-time winner of the Golden Arena for Best Director at the Pula Film Festival and a five-time winner of the Croatian critics' award Oktavijan.

2016 50' + 50' Croatia
TV show, political thriller